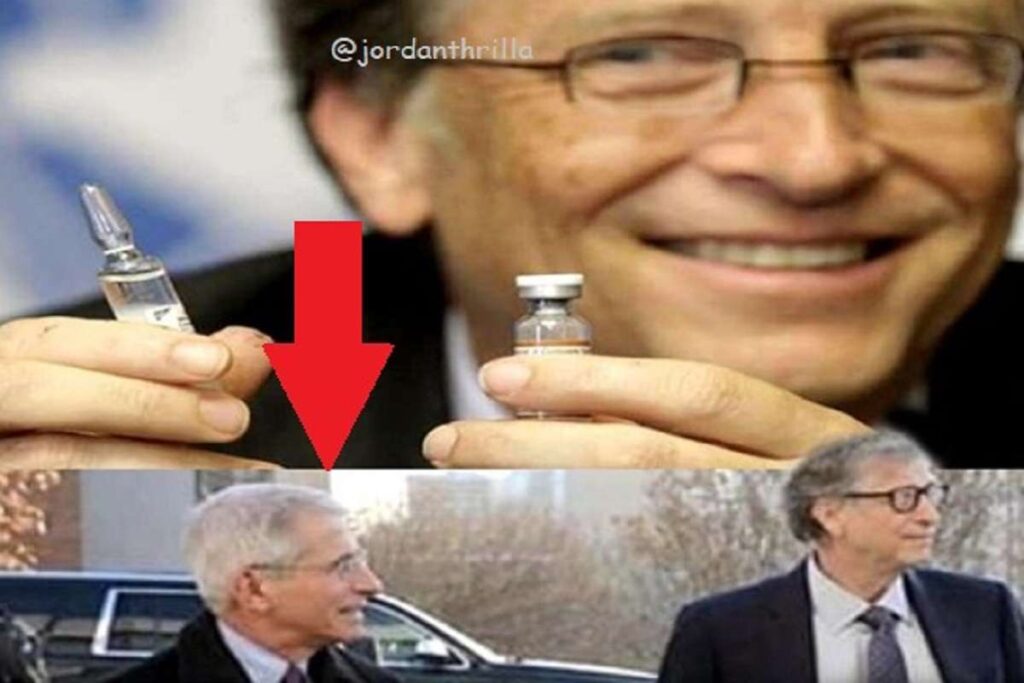 Robert F Kennedy Jr Exposes Bill Gates Vaccine Scheme For Coroanvirus on Instagram.
Robert F Kennedy JR called out Bill Gates on Instagram for his depopulation vaccine scheme. His lengthy rant of allegations included a myriad of evidence dating back as far as 2000. He included information about Bill Gates alleged shady vaccine practices in place like Kenya.
Take a look below at Robert F Kennedy Jr. exposing Bill Gates on IG.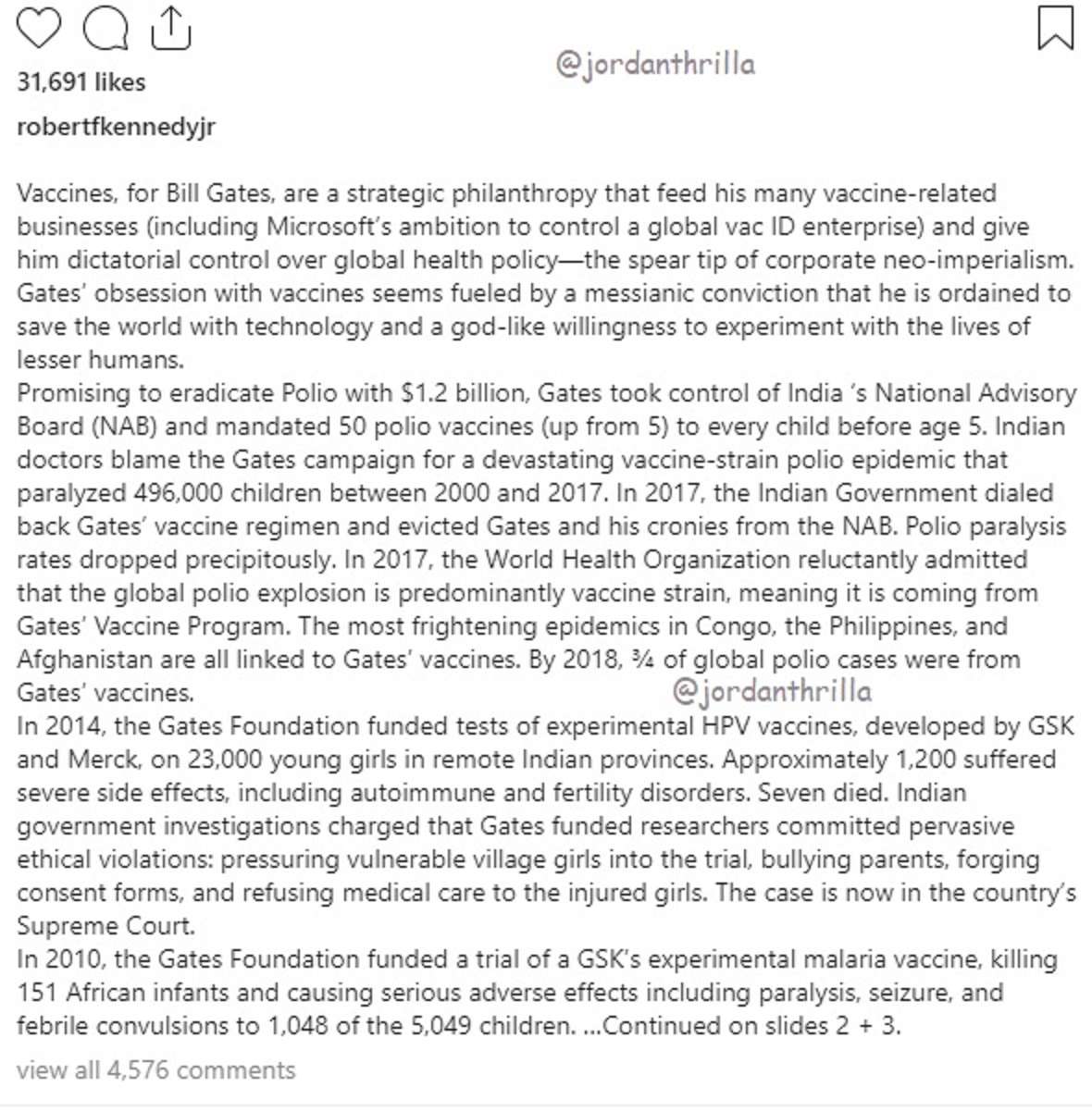 Robert F Kennedy Jr. even went as far as to expose Bill Gates for secretly using sterilization vaccine on Kenyan women in part of a depopulation test. The women where allegedly told the vaccine was for "tetanus".
As we know Bill Gates was on of 8 CEOs to mysteriously step down amid the coronavirus pandemic. Some people feel Bill Gates stepped down from Microsoft to invest all his time into his vaccine company.
Robert F Kennedy Jr's Instagram post above has many pages to it, so make sure you didn't forget press that arrow on his post to flip the page.
Author: JordanThrilla