Ben Simmons sisters Liv Alice exposed Kim Kardashian and Larsa Pippen in a viral personal rant. Ben Simmons sister Liv dissed Kardashian's by calling them "Kartrashians" during her rant.. Ben Simmons sister accused Kim Kardashian of not caring about mental health of black men. Liv Alice added that Larsa Pippen is the Kardashian's vacuum, always getting their leftovers.
Liv claims she saw it first hand when Ben Simmons was dating Kendall Jenner how they allegedly manipulate men. In essence she seems to feel Kim Kardashian and her family are taking advantage of Kanye West's situation.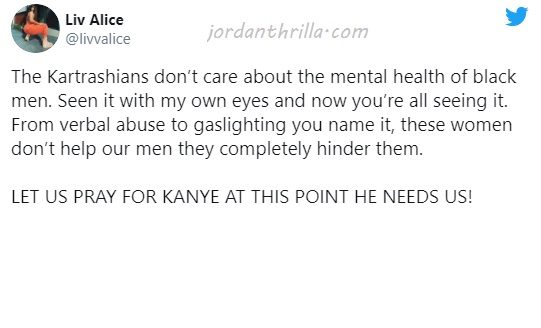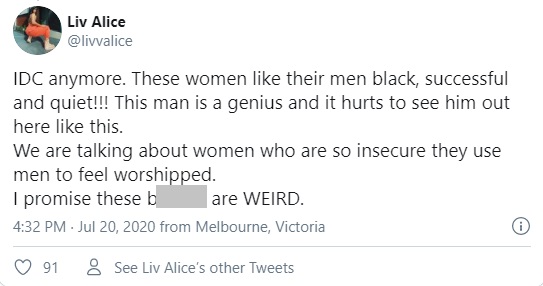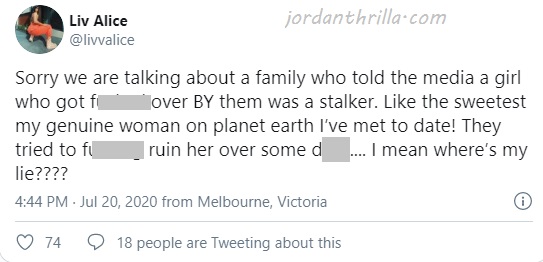 As you can see Ben Simmons sister got straight disrespectful with Kim Kardashian and Larsa Pippen. You know it's going to hurt when Larsa Pippen sees she was called a "Kardashian vacuum". Kim is probably going to be fuming at Liv saying "Kartrashians".
It will be interesting to see what the response is to Ben Simmons sister dissing Kim Kardashian and Larsa Pippen in this disrespectful rant.
Author: JordanThrilla