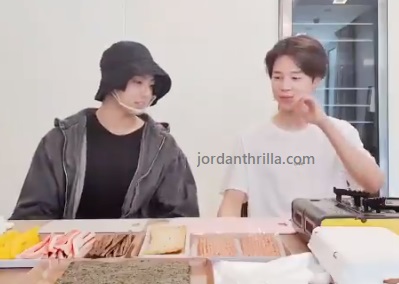 JIKOOK on VLIVE doing Mukbang for the First Time in Years Goes Viral.
BTS JIKOOK on VLIVE doing Mukbang for the first time in years has K-Pop fans reacting crazy on social media. If you don't know JIKOOK is combination of Jimin and Jungkook. They hadn't been on VLIVE in quite some time so it caught K-Pop off guard in a good.
Mukbang is a popular thing in South Korea where a famous person eats a lot of food while talking to their fans. JIKOOK was getting their Mukbang on VLIVE in legendary fashion.
Take look at some the reactions.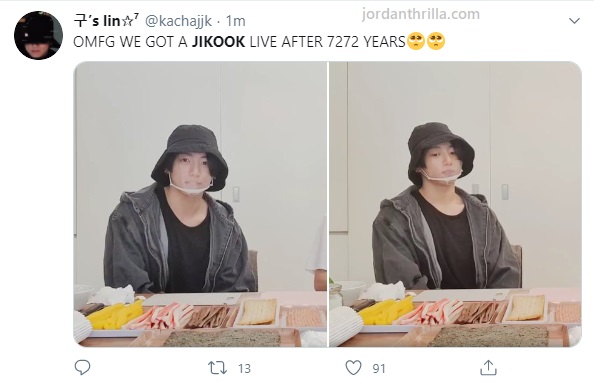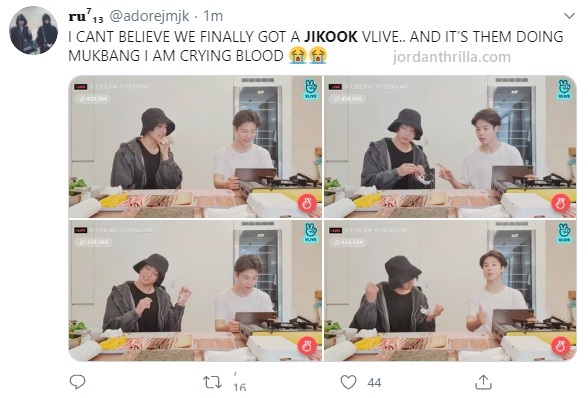 For K-Pop fans today was a special day. The day JIKOOK returned to the VLIVE world.
Author: JordanThrilla