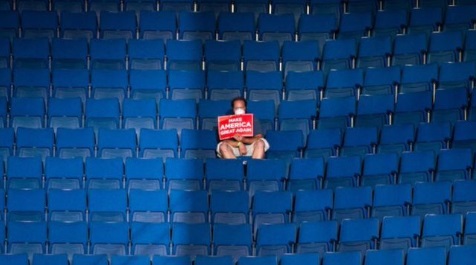 A really small crowd turnout at Donald Trump's Tulsa Rally caused him to cancel the outdoor portion of his speech. Some people believe Tik Tok and K-Pop fans bought up a lot of Trump Tulsa Rally tickets to cause a small turnout.
According to reports, Donald Trump originally said they almost 1 million ticket requests. However, the BOK Center Arena holds 19,000 and many of the seats had no people in them.
The crowd for Donald Trump's Tulsa Rally was way smaller than expect. Reports say they began taking apart the outdoor stage for his speech before he even began talking, because of the small turnout.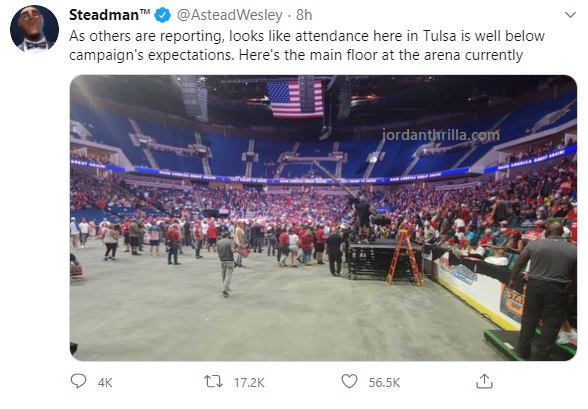 Could this be a sign of things to come in the upcoming election? Is Trump losing the support of his fan base? No one really knows the answers to these questions, because many factors could be at play in terms of the crowd turnout for Trump's Tulsa really.
One theory is that a lot of the people who claimed to not be worried about the coronavirus actually are, and didn't show up for that reason.
All in all, Donald Trump Tulsa will be remember for the small crowd turnout after his million ticket request claim.
Author: JordanThrilla