LaMelo Ball's passing skills are already leaving in his Hornets teammates in awe. A new video shows Coach Borrego and Hornets players reacting to LaMelo Ball's passing skills during Hornets' scrimmages
Simply put they all said when LaMelo has the ball you have to pay attention, because he will find you the second your open. This sounds like what players say about the GOAT Lebron James.
The footage below showed some of the amazing no look passes LaMelo Ball made during Hornets' scrimmage games.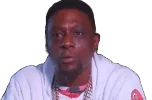 Although he hasn't played an NBA game yet, LaMelo seems to be better than Lonzo Ball at scoring and playmaking. He's like Lonzo Ball without the "stiffness" to his game and fear of contact at the rim. The only question mark is LaMelo Ball's defense, but he also has more length than Lonzo Ball.
On draft day most people thought LaMelo Ball wouldn't be a starter for the Hornets opening day. However, there are new reports saying he has been playing so well during practice that Coach Borrego is considering having him as a starter from day 1.
Hornets truly have a special player on their roster now.
Author: JordanThrilla