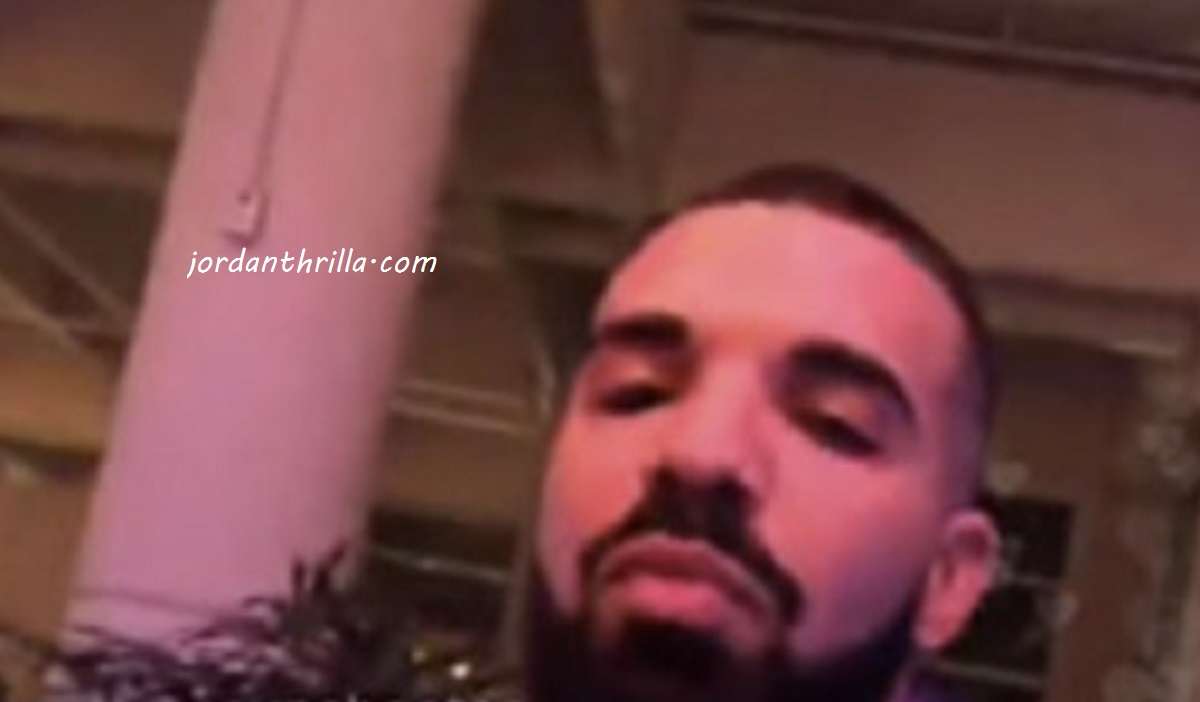 The 2020 Grammy Awards has stirred up a hot pot of emotions among the masses, and Drake's reaction to The Weeknd's Grammy Snub has the internet buzzing. Drake cancelled the Grammy Awards in an emotional rant about The Weeknd not winning album of the year. Drake proposed to replace The Grammy awards with an alternative award show that could take its place for years to come.
Drake believes there is a disconnect between impactful music and The Grammy Awards. Drake thought The Weeknd winning Album of the year was a lock, and was naturally surprise when he got snubbed. Drake reacted to The Weeknd's Grammy snub saying it's time to stop caring about the Grammy Awards, which once was the highest honor in music to him.
In his own words Drake says, "I think we should stop allowing ourselves to be shocked every year by the disconnect between impactful music and these awards, and just accept that what once the highest form of recognition my no longer matter to the artists that exist now and the ones that come after".
In essence Drake cancels the Grammy Awards now and forever with his statement about The Weeknd.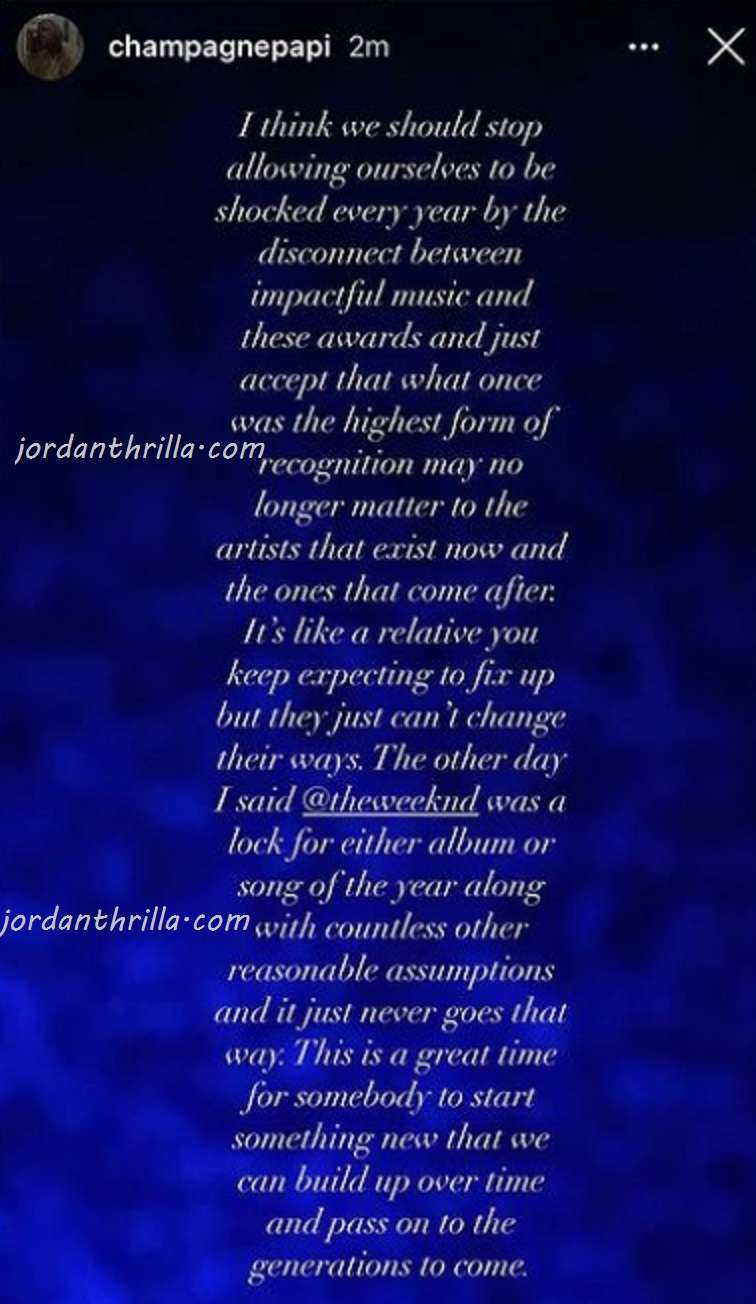 The reactions to Drake cancelling Grammys has been mixed with emotions of support and apprehension. Some people feel Drake is right, because we have all seen time and time again artists who clearly should have won get snubbed for non musical reasons.
One the flipside some people feel that Drake is disrespecting people who were nominated and won by diminishing the integrity and value of their achievement.
Drake cancelling The Grammy Awards for The Weeknd has restarted a controversial conversation that can only bring about positive change it what seems to have become an unfair awards show.
This could be the perfect time for the Source Awards to make its long awaited return.
Author: JordanThrilla