Most of the media coverage around the election focuses on Donald Trump and Joe Biden, but Kanye West is still on the ballot too. Kanye West voting results for Kentucky have been revealed.
It appears 720 people in Kentucky voted for Kanye West so far, which makes up 0.2% of votes counted. Kanye West in 4th place behind the Libertarian Party. That number should increase as more votes are counted.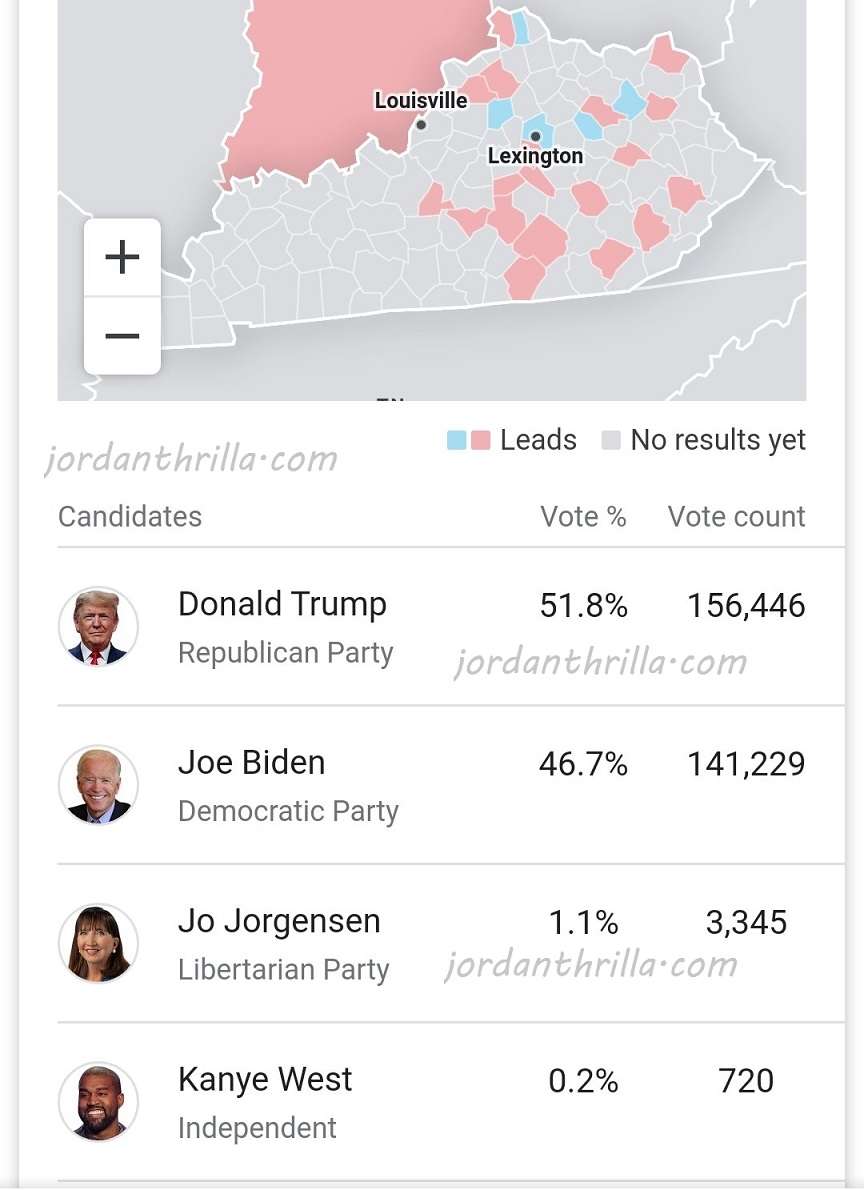 Kanye West has been receiving a lot of support in Kentucky. Just about two weeks ago a video of Kanye West showing off preliminary Kentucky Polls went viral. It's no surprise Kentuckians are voting for Kanye West in large numbers.
Those 720 votes for Kanye West in Kentucky may seem small, but for an independent that is major.
It's almost impossible for Kanye West to win the election in the two party system, but he is still making history.
Author: JordanThrilla