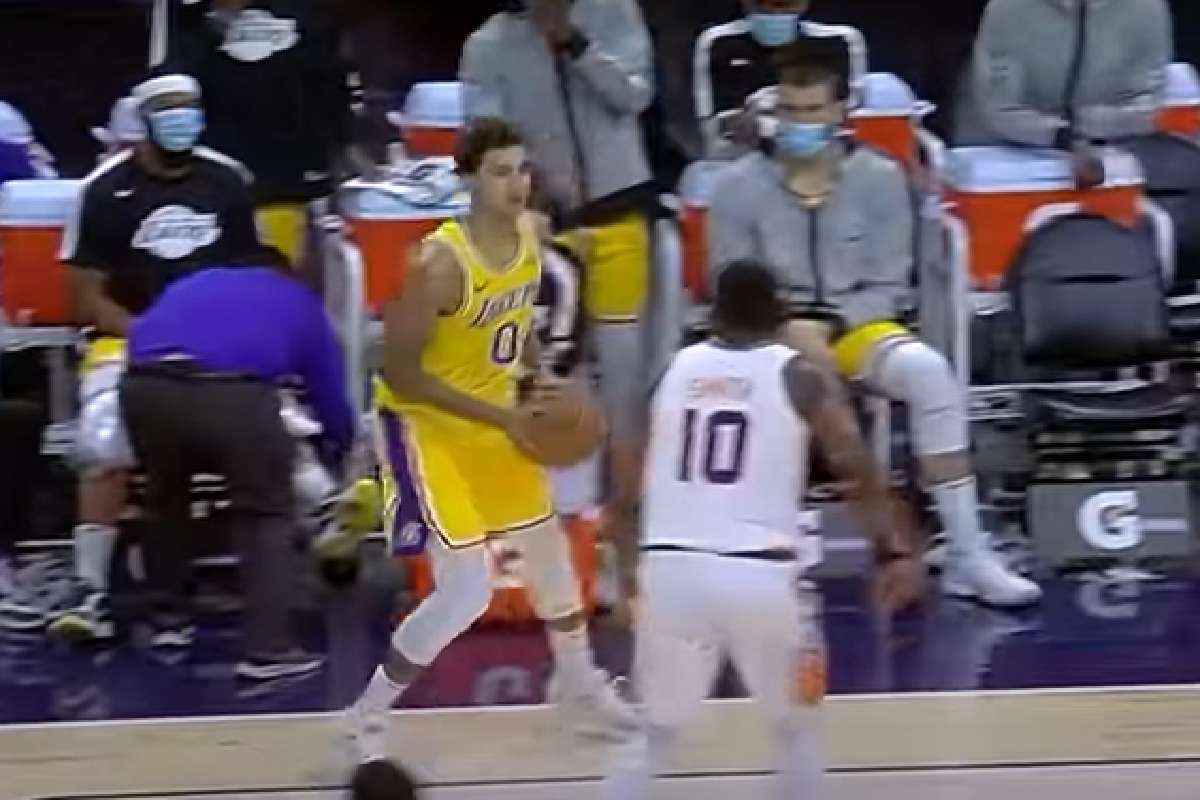 Kyle Kuzma had a great preseason, and it has secured his future on Lakers' roster. According to a new reports from Adrian Wojnarowski, Kyle Kuzma signed a three year contract extension worth $40 Million with a player option for the 2023-2024 season.
Before this news broke there were rumors Lakers were trying to use him as trade bait, but it appears those rumblings were wrong.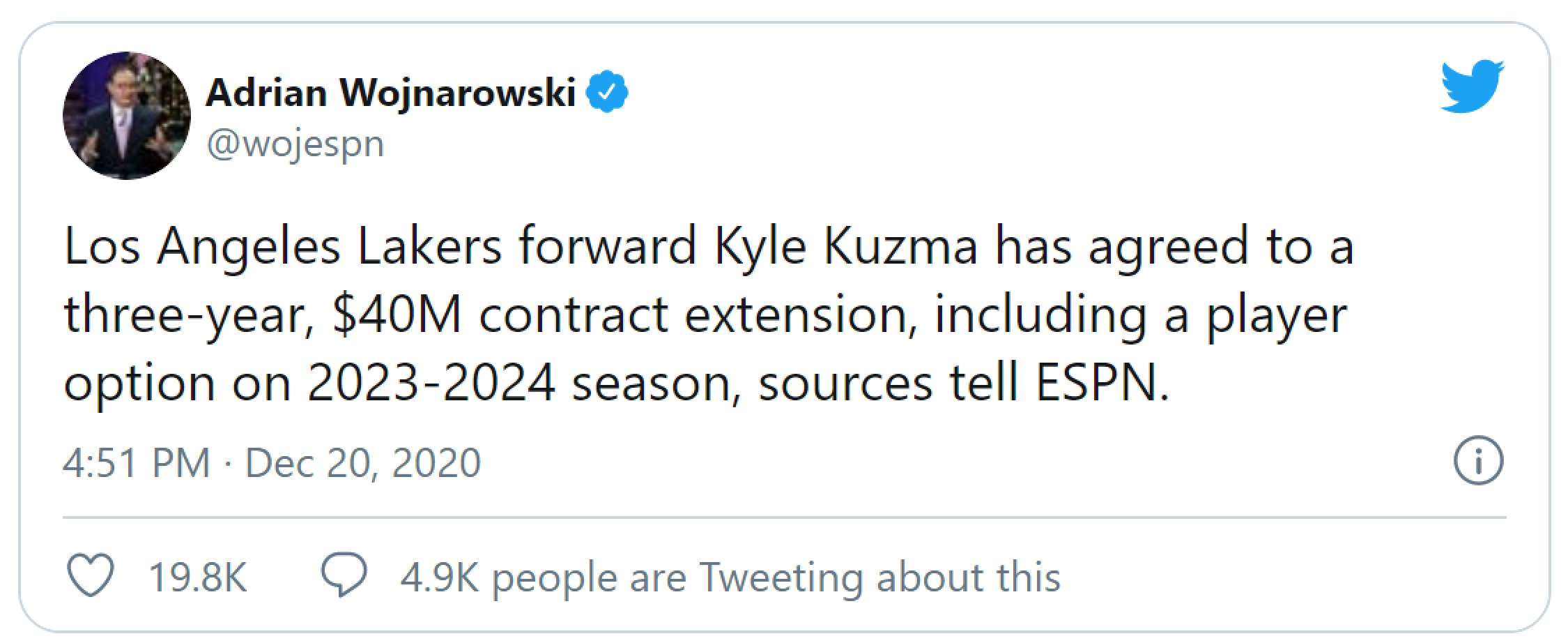 Kyle Kuzma proved in the preseason that the title run from last year has matured his game astronomically. His quick moving style of play now is paced down, as he methodically picks his spots to score. This led to efficient performances such as his 23 point game against the Suns.
Lakers big three of Kyle Kuzma, Lebron James, and Anthony Davis is ready to make a repeat championship happen.
Author: JordanThrilla