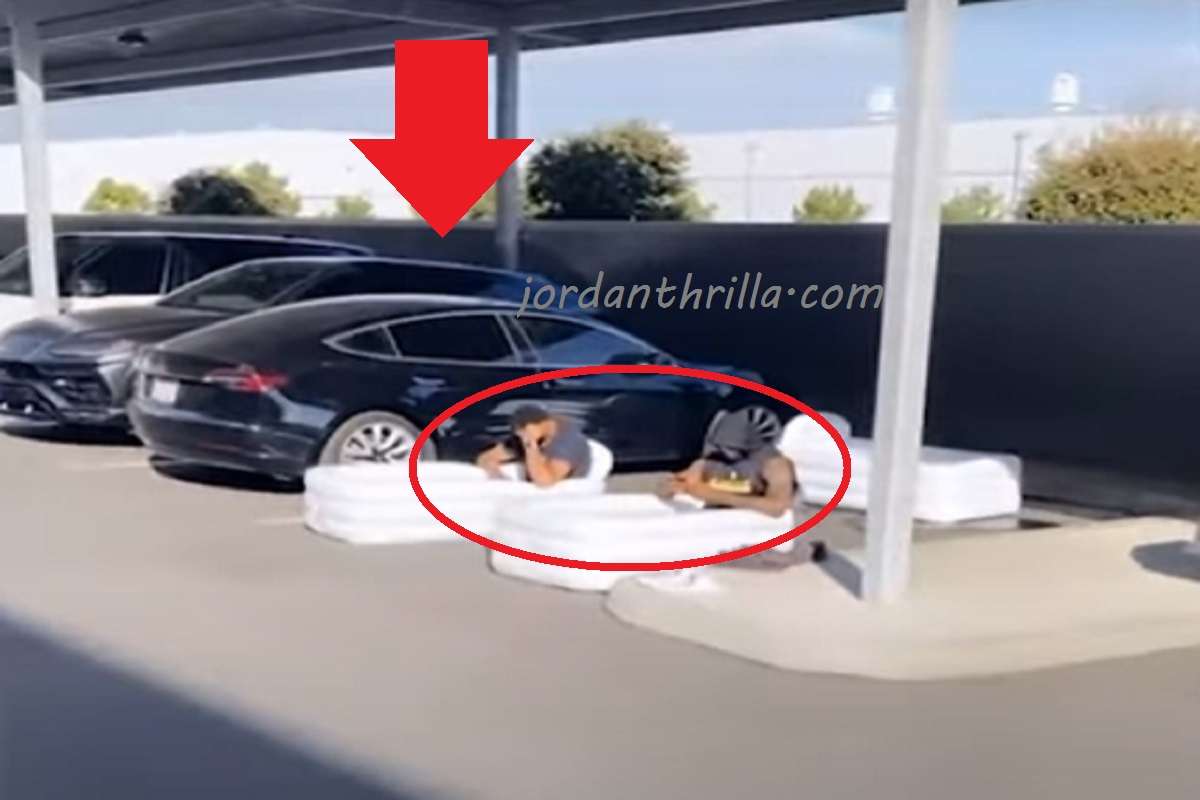 With less people around due to COVID-19 Lebron and AD are exploring new possibilities in the strangest places. A viral video shows Lebron James and Anthony Davis taking a bath in the parking lot of Lakers facility.
The hilarious moment consists of Lebron and AD ice bathing in a vacant parking space right next to a Tesla. It's not clear if the Tesla was strategically placed there, or if it was a random occurrence.

The most important take away of seeing Lebron and Anthony Davis bathing in Lakers parking lot is that their chemistry is in perfect unison. These two really seem to have formed a brother like relationship with each other. This is the type of chemistry Lebron probably hoped to achieve with Kyrie Irving.

Lakers owned the free agency with incredible additions, their superstars have perfect chemistry, and they have the momentum of being reigning champions. This year could be similar to Warriors 73-9 season, except Lakers would finish the job with a championship exclamation point.
Lebron James taking Ice Baths with Anthony Davis in Lakers parking probably sent chills through the league, no pun intended.
Author: JordanThrilla