A man ate his girlfriend's booty for the first time, then died from E coli bacteria and rappers responded on twitter in fear for their lives.
The rappers including, Meek Mill, TI, and football player Deion Sanders responded to the booty eating news, as if it was something they themselves had done before.
They may have took a trip to the grocery shop as Jhene Aiko says.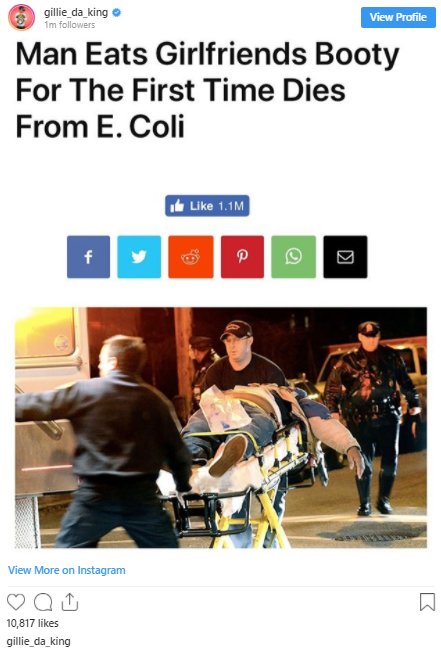 Clearly eating booty isn't a safe thing to do. A life was lost today because of the act.
Pray for his family through this tough time.
Story is still developing.
Author: JordanThrilla.