Game 6 of Celtics vs Raptors was an instant classic. However, the ending of the game might have been even more intense than the game itself. Marcus Smart almost fights Norman Powell after the buzzer sounded confirming Raptors defeated Celtics on his clutch And-1 basket. The two had been jawing at each other all throughout the game, but Norman Powell was getting the best of Marcus Smart.
It all came to a heated end when Marcus Smart almost fought Norman Powell.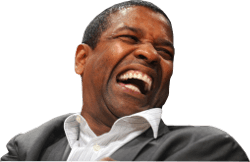 You could tell Marcus Smart's anger towards Norman Powell had reached a boiling point after he scored the And-1 basket on him that sealed the game for the Raptors. Norman Powell finished the game with 23 points on 6-11 shooting, while Marcus Smart also finished the game with 23 points on 7-15 shooting.
Marcus Smart fighting Norman Powell after taking the L to him, actually makes the win that much more sweet for the Raptors.
Celtics vs Raptors Game 7 is going to be personal between Marcus Smart and Norman Powell.
Author: JordanThrilla