A new video angle shows the protester armed with gun before being shot in arm by Kenosha shooter Kyle Rittenhouse. Many people where asking the question how the protester was brave enough to go after the Kenosha shooter, but it appears that question has been answer. The man shot in the arm by Kyle Rittenhouse had a small handgun of his own.
The protester was going after Kyle Rittenhouse after he had already shot another protester who passed away. When he got shot in the arm it appears he pointed his handgun at Kyle Rittenhouse thinking he was going to surrender.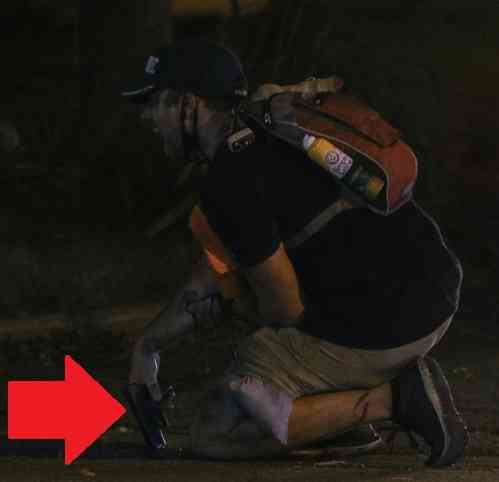 After taking a close look at the protester's gun, it's possible that it was just a flare gun. Based on the footage it never seemed like he was actually going to fire it at Kyle Rittenhouse. He didn't even fire back after getting shot.
Luckily for the protester he survived the bullet from the Kenosha shooter, and will hopefully make a full recovery. Kyle Rittenhouse has since been charge with first degree murder.
It's tragic a peaceful protest ended up this way. RIP to the victims.
Author: JordanThrilla