When Nuggets dissed Carmelo Anthony on Twitter, and they don't care how you feel about that. When Nuggets asked the question "Who is your favorite Nugget all time", then posted a picture of Nuggets legends without Carmelo, all hell broke lose on social media.
Twitter reacted to Nuggets leaving Carmelo off the favorite all time Nuggets list by expressing how messed up it was to disrespect him like that. Nuggets responded to the backlash with shrug emoji, basically insinuated they could care less about the backlash.
Even CBS sports had to chime in on the Nuggets dissing Carmelo Anthony. Take a look.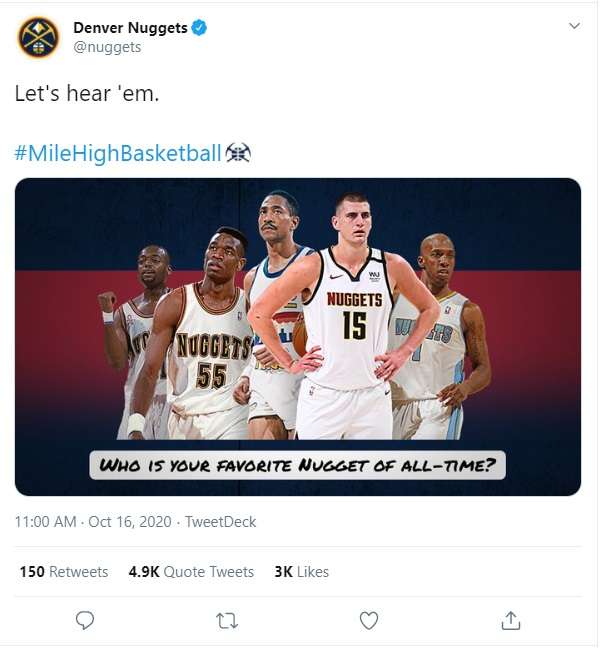 Same energy pic.twitter.com/nWJeNCdXZF

— Stephen A. Smith Burner (@SASBurnerAcct) October 16, 2020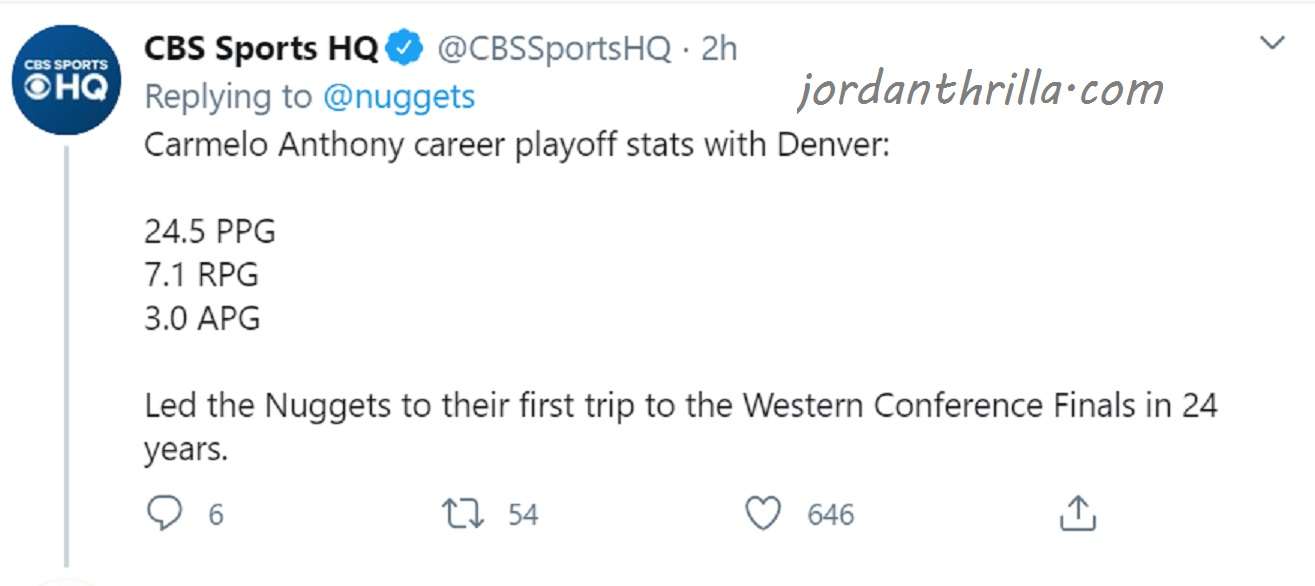 Melo spent as many years n Denver as two of those dudes did combined pic.twitter.com/cSGtWAGRLX

— Mario Mendoza (@Los8patron) October 16, 2020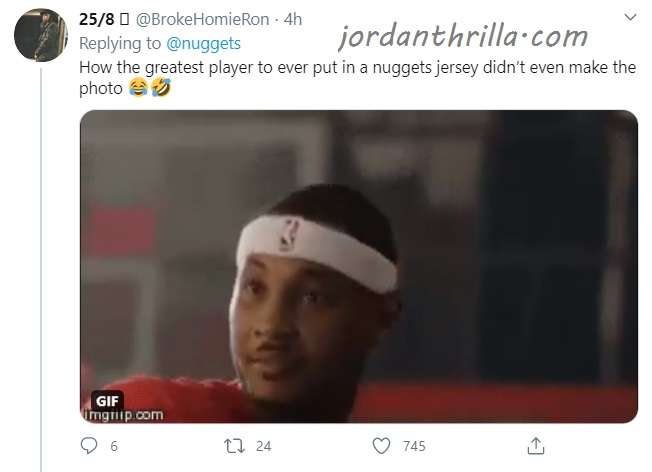 🗣MELO !!!! pic.twitter.com/guLcd4exbO

— StixO (@Deku_Targaryen) October 16, 2020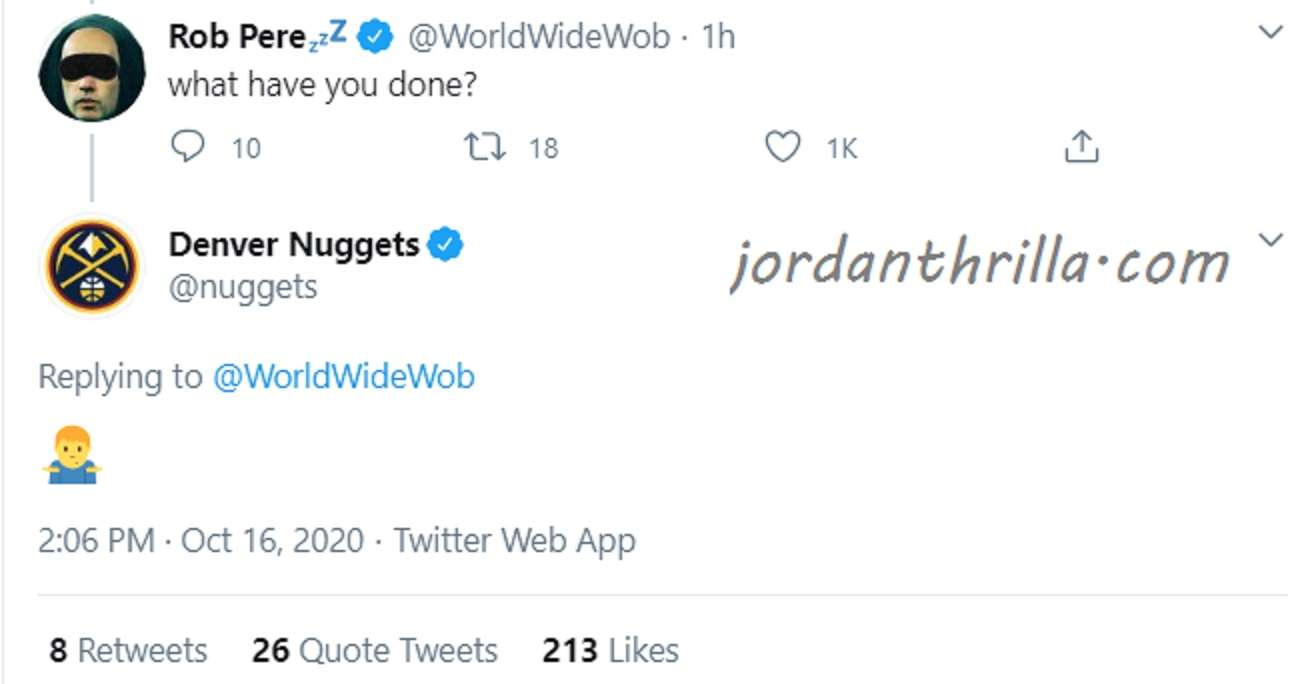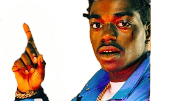 How could the Nuggets diss Carmelo Anthony like this after the work he put in for Nuggets? Perhaps there are still some ill feelings about how he forced his way to New York Knicks. I mean c'mon they even put Chauncey Billups up there over Carmelo Anthony, that's just disrespectful trolling. Then Nuggets shrugged at the backlash?
People will always remember Nuggets leaving Carmelo Anthony off their all time favorite Nuggets list if they never win a championship. Carmelo Anthony is sure to respond to Nuggets disrespecting him like this.
Author: JordanThrilla