People reacted to Kanye West dissing Kris Jenner with "Kris Jong Un" name, and Kanye wanting divorce from Kim Kardashian in a viral rant. After calling Kris Jenner Kris Jong-Un, Kanye claimed he's been trying to divorce Kim Kardashian since she met with Meek Mill.
Take a look at twitter reactions to Kanye West calling Kris Jenner "Kris Jong Un".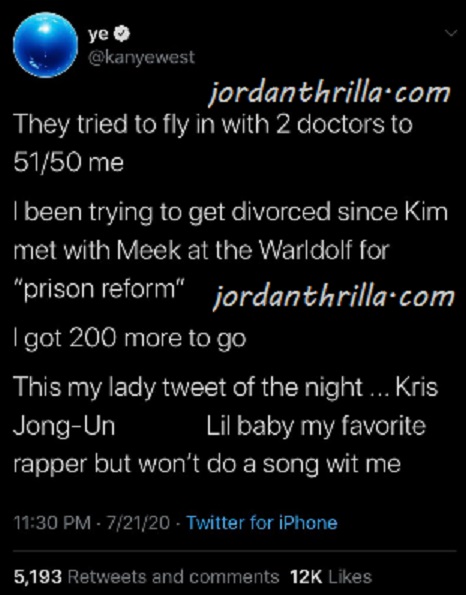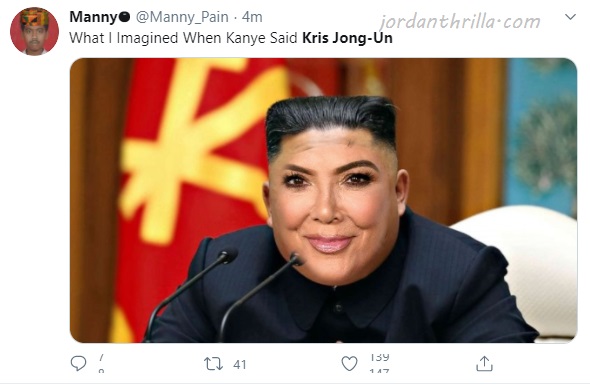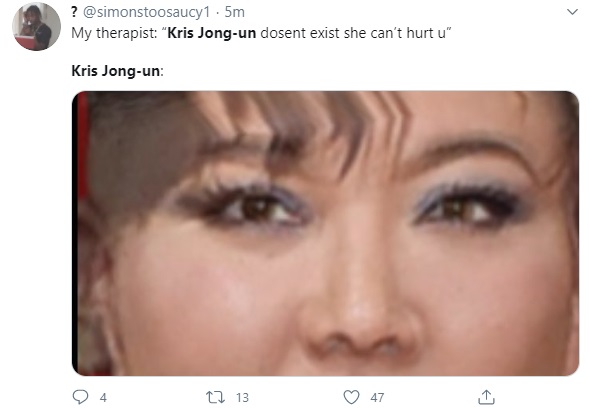 When Kanye West said "Kris Jong-Un" was Kris Jenner, it was the second time he dissed her in the past two days. The first time he took shots at Cory Gamble too.
Some people think Kanye West is going crazy, some people think he is coming to his senses. Ever since he announced he was running for president, it seems he's been focusing more on airing out his family issues in front of the public eye. On this day Kanye West gave Kris Jenner a new nickname, Kris Jong Un.
Author: JordanThrilla