Russell Westbrook called Jusuf Nurkic trash at Orlando Bubble then got outscored by him and took the L. It was another embarrassing moment for Russell Westbrook in his beef with Jusuf Nurkic. Midway through the first quarter of Rockets vs Blazers seeding game, Russell Westbrook called Jusuf Nurkic trash saying, "stop, you trash" as he walked by him.
The way Russell Westbrook conveyed those words made them even more disrespectful. However, in the end Jusuf Nurkic ended up making a fool of him.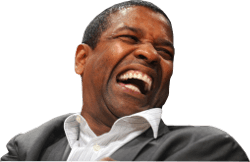 As you can see Jusuf Nurkic outscored Westbrook by 3 points, had 16 more rebounds, had more blocks, a better field goal percentage, and most importantly the win. In this game the player Russell Westbrook called trash outperformed him. To make things worse, low IQ plays from Russell Westbrook where one of the reasons Rockets lost.
The Russell Westbrook vs Jusuf Nurkic saga has been very one sided the past few years. We all remember what happened in 2019 when Damian Lillard took Westbrook's basketball soul in the first round of the playoffs. Now he took another L to them on a different team. You know that has to be eating Westbrook up on the inside right now.
Author: JordanThrilla