A singer from R&B group 702 LeMisha Grinstead is homeless and needs help. A lengthy Instagram post revealed the 702 member LeMisha Grinstead got kicked out the house her baby daddy's mother owned.
She pleads to her kids father named "Sir Champ" saying "You couldn't let me get back on my feet before you threw me out your mother's house?".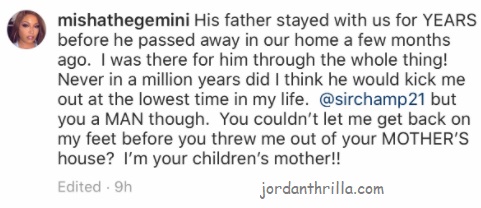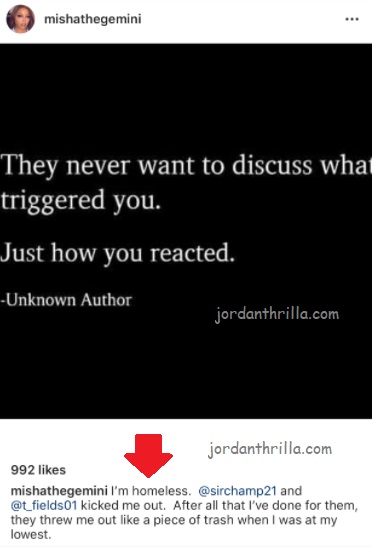 The now homeless 702 singer LeMisha Grinstead went as far as to say she was thrown out the house like a piece of trash. The RnB group 702 released their first album in 1996, and had a very successful career. To go from being a rich superstar singer, to being kicked out the only house you had to live in must be tough.
Let's hope 702 member LeMisha Grinstead being homeless isn't a long term situation. Hopefully someone near her can provide safe shelter for her, or her baby daddy has a change of heart and lets her move back in to his mother's house.
Author: JordanThrilla