Hashtag #TrumpIsBroke is viral after Tax Returns revealed Donald Trump is broke and losing money. The amount Donald Trump allegedly paid in Tax Returns for when he won presidency in 2016 is shocking many people.
According to his obtained tax returns, Donald Trump paid $750 in federal income taxes in 2016. During his first year as president he only paid another $750 in Federal income taxes. The information came by way of New York Times.
The most interesting part about the alleged Tax Returns is that Donald Trump didn't pay any income taxes in 10 of the past 15 years, because he claimed losing more money than he made. In essence Trump is broke, but rich people broke.
Take a look at the leaked info about Donald Trump's tax returns, that made hashtag #TrumpIsBroke start trending.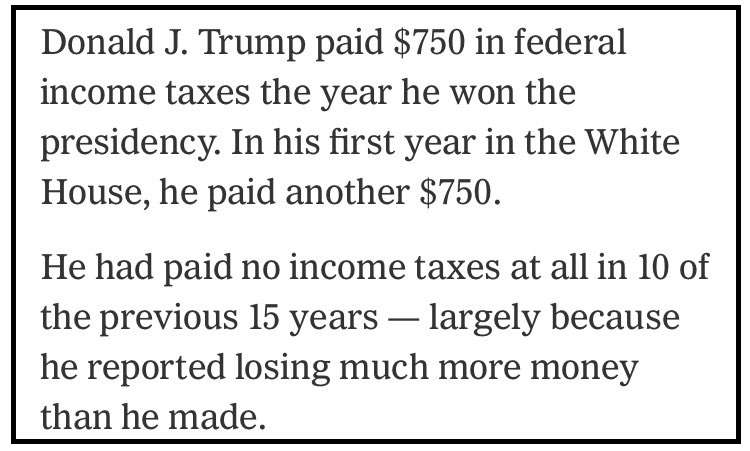 Donald Trump has been hiding his tax returns for years, and this might be the reason why. That billionaire image Trump likes to uphold has been tarnished by this new info.
Is Donald Trump really broke? The world seems to think so with this new Tax Return evidence, and hashtag #TrumpIsBroke isn't going to stop trending anytime soon.
Author: JordanThrilla