Sports celebrations can be dangerous, but you hardly ever see a coach being the one to get to injured. An Army player almost knocked his coach while celebrating getting a first down. The Army played headbutted his coach with his helmet, after which his coach almost fell to the ground dazed and confused.
The Army Black Knights player was Number 59 Mike Johnson. Take a look at the scary moment.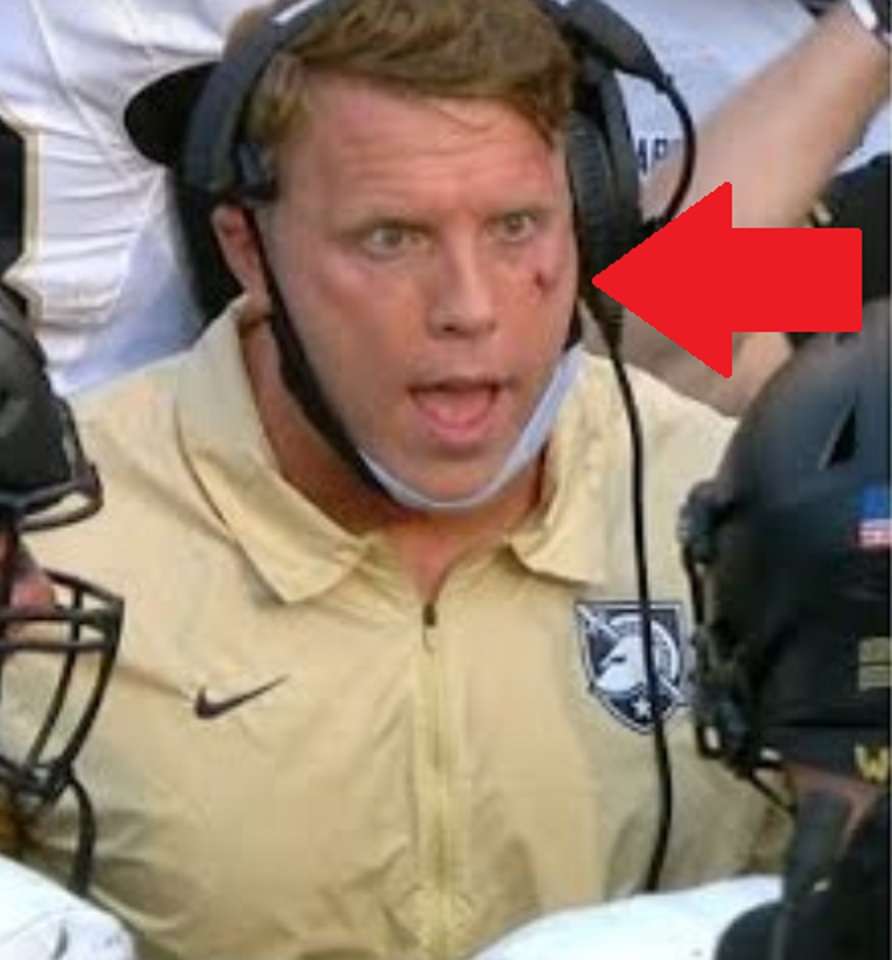 After the Army Coach regained his senses, you could see him angrily yelling Mike Johnson for headbutting him with his helmet. Even though it seemed like an accident, using common sense could have prevented it from happening.
The helmet headbutt from the Army player left a visible cut on the coaches face, which showed how much force was used.
Hopefully the Army coach doesn't have a concussion.
Author: JordanThrilla