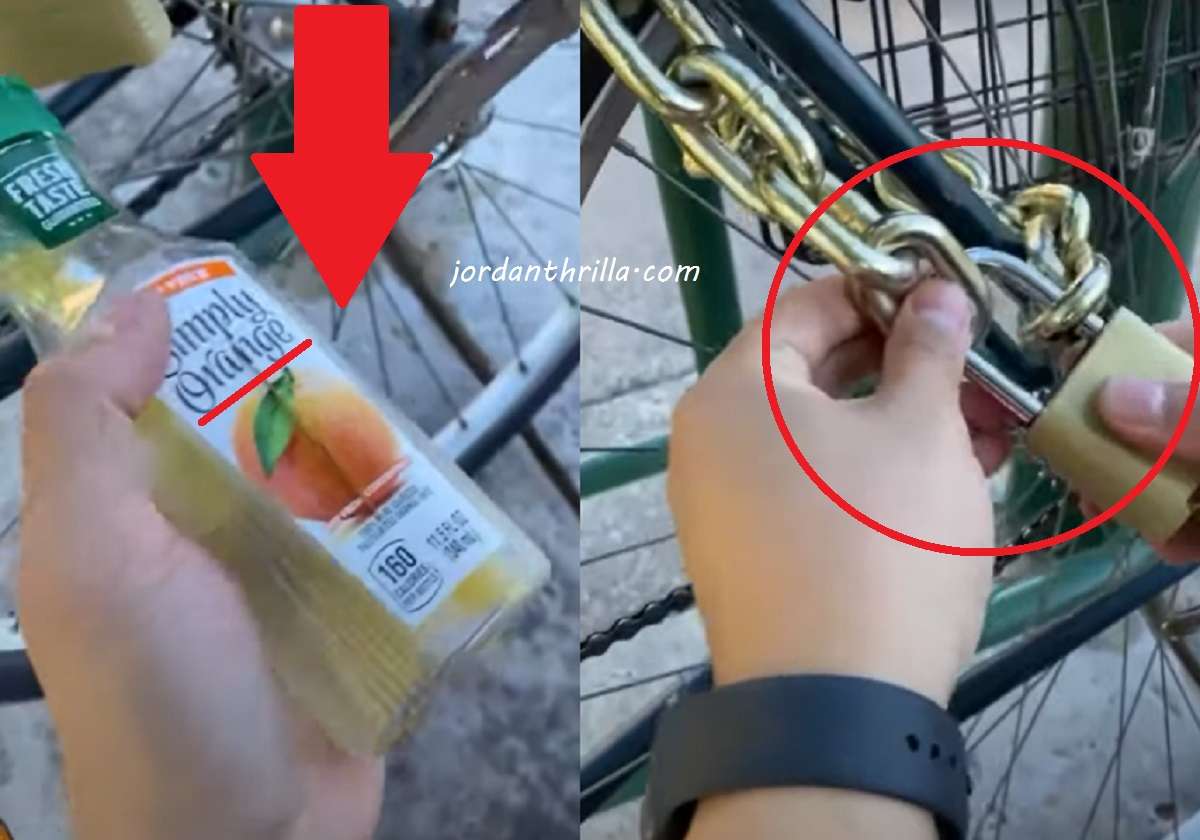 One of the worst feelings is coming out of a store or shop to find your bike stolen. You're left wondering how someone opened the massive lock holding your bike around a pole with a steel chain. It appears accomplishing this task is easier than it looks.
A viral video shows how looters use orange juice to crack open bike locks. With a little plastic, patience, and orange juice a looter can break open a bike lock with relative ease.

While we were watching the video, three big questions came to our minds. The first was does this only work with Simply Orange juice brand? The second was if this only work on locks with that dial style? The third question is perhaps the most important, what is the science behind this?
Answering those questions could save some people from becoming victims of looters cracking bike locks with orange juice and plastic.
Author: JordanThrilla