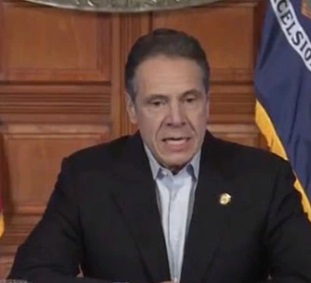 New York governor Andrew Cuomo threatened to shutdown Manhattan and Hamptons if they continued to break coronavirus social distancing laws. Andrew Cuomo accused people of throwing parties in the street in the Manhattan and Hamptons.
During his rant he said bar and restaurants can lose their liquor license, people with open containers will be fined, also police and protesters not wearing masks can be fined for violating coronavirus laws in New York.
He added that most of these reopening violations are happening in the Manhattan and Hampton area, which is why he is calling them out.
Andrew Cuomo ended his rant with a stern warning that local government must enforce the law in Manhattan and Hamptons or there will be state action.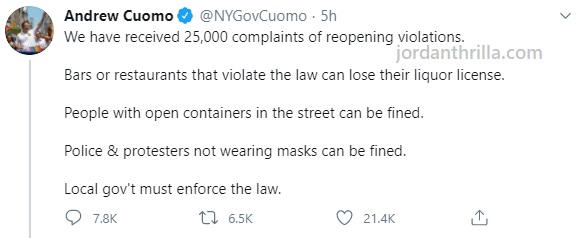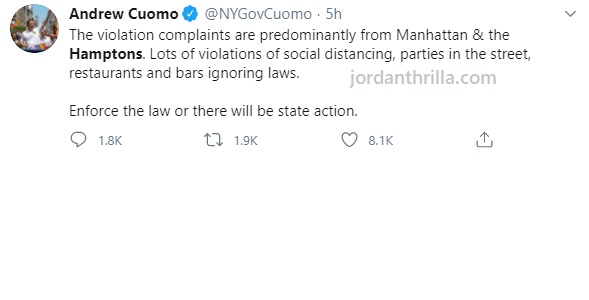 Looks like things are about to get real in the Manhattan and Hamptons New York if people keep ignoring the coronavirus social distancing laws put in place.
Andrew Cuomo has put the state on notice.
Author: JordanThrilla