Drake is very mad at T.I. for confirming he was pissed on, and he made it known on IG. Drake unfollowed TI on Instagram shortly after his verse from "We Did It Big" went viral for confirming CAP pissed on Drake.
The proof Drake unfollowed T.I. on IG is easy to see when you try searching for his Instagram handle "troubleman" in Drake's followers. You now will get the message "No users found". Drake was following T.I. just a few days ago.
This could be more evidence that T.I. is telling the truth, because Drake is pissed about this pissing situation no pun intended. Take a look at the proof Drake unfollowed TI after the urination news.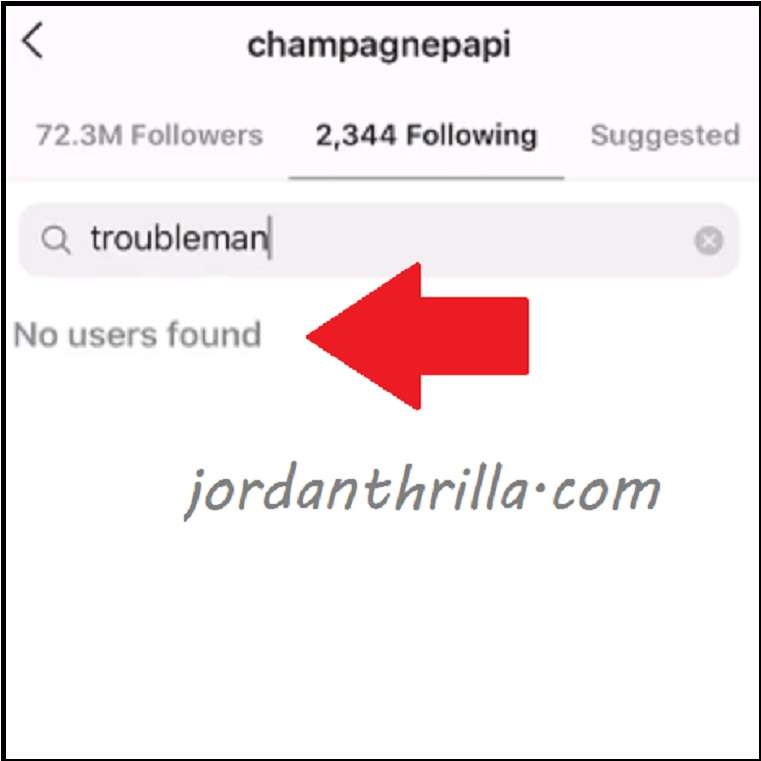 The pissing incident happened in 2015, so it's surprising to see it causing a beef between Drake and TI in 2020. When Meek Mill told the world about the incident during their beef, people seemed to be more interested in memes Drake fans were making.
Drake unfollowing TI after he confirmed Drake got urinated on seems like an indirect way of admitting guilt.
Pray for Drake through this tough time. This is epitome of Hiphop Deja Vu.
Author: JordanThrilla