Aubrey O'Day obese new photo is sparking conspiracy theories she is a victim of the P Diddy Bad Boy records curse. When the photos of the obese Aubrey O'Day surfaced it left Danity Kane fans in shock. Aubrey O'Day is so fat she is the size of a small sumo wrestler now.
Naturally the first thing people began think is that the P Diddy Bad Boy curse had claimed another victim. The conspiracy theory is that Aubrey O'Day's massive weight gain is in direct correlation with signing a contract with P Diddy in that past. Most artists who seem to sign to Bad Boy records seem to have struggle live thereafter in one way or another. Especially the products of the Making the Band shows.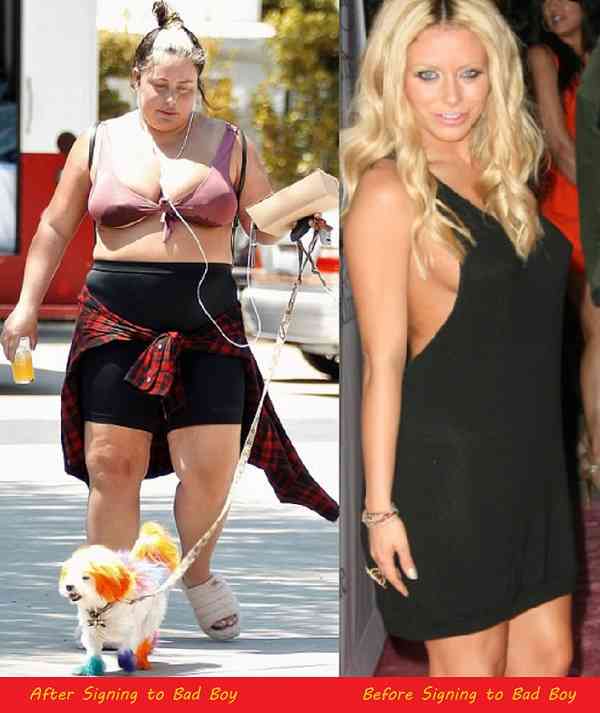 Aubrey O'Day was thought to be an exception the P Diddy Bad Boy curse, until these photos surfaced. Through the years her looks subtly changed, before this past year where she had the most drastic change. Aubrey O'Day is almost 4 times her original size now.
If the obese Aubrey O'Day told you who she was, you would probably think she was lying.
Let's hope P Diddy Bad Boy Curse Conspiracy Theory hasn't taken a hold of Aubrey O'Day permanently. Pray for her through this tough time.
Author: JordanThrilla