Cardi B Bullies, threatens, and Beefs with a 7 Year Old Kid in NYC for Talking Trash in her Instagram DM Messages. Cardi B is back in the news for bullying a 7 year old boy on Instagram for talking trash to her.
Cardi B even told the kid "Get out my city, Last warning", threatening him. In the messages Cardi B also uses harsh profanity and even disrespects the little kids mother.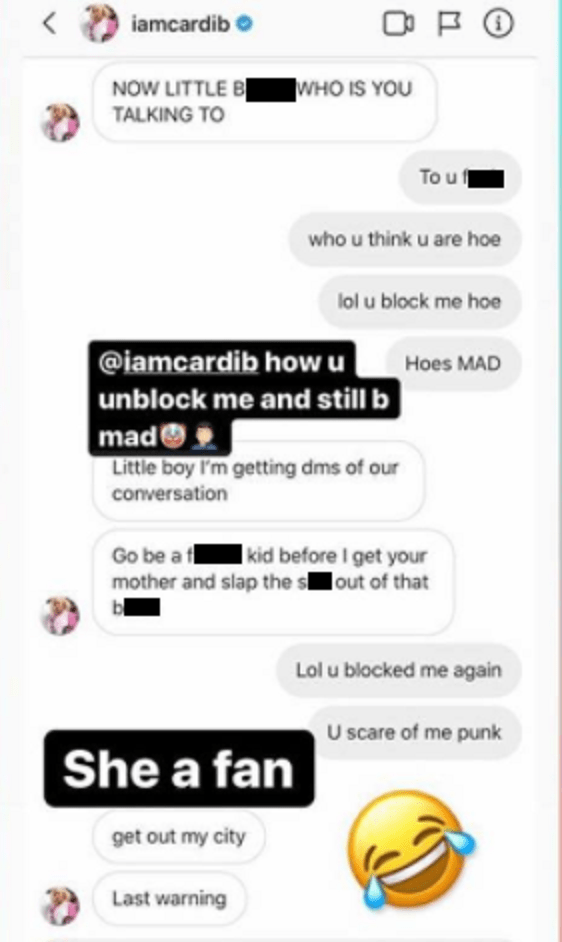 The kid claims Cardi B blocked him, then unblocked, just so she could bully and berate. If the messages are real, this would be the second time Cardi B has went at kid for making comments about her. It's clear age is not factor for Cardi B, when it comes to beef.
Author: JordanThrilla