Chanel West Coast Goes On Crying Rant About Not Getting "Likes" On Instagram and Twitter.
Chanel West Coast is very sad that her posts aren't getting enough "likes" on IG and social media. In a rant video she desperately begs fans to hit that "like" button.
Chanel West Coast complains saying being too friendly, causes people not to like her. posts on social media.
Is Chanel West Coast serious?
Lol her delusion. pic.twitter.com/CfIF9Jh0s8

— Diamond's Dosage 💎🎤 (@TheDosageBrand) February 13, 2020
Although it's very sad to see Chanel Westcoast in a state of constant despair about different aspects of her career, this is one issue that shouldn't even be an issue.
She seems to be always feeling bad about not being as famous, as she thinks she should be. We all remember the incident where she went crazy on Charlamagne after he told he she wasn't that famous.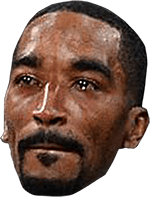 Problems like these are why Instagram wanted to get rid of likes. Lets all hope Chanel Westcoast stays strong mentally, as she comes to grips with not getting a lot of likes.
Author: JordanThrilla