Most people think Max Holloway got cheated at UFC, and you can add Damian Lillard to that list. In a viral tweet Damian Lillard declared Max Holloway the winner vs Alexander Volkanovski after he got cheated. Damian Liillard questioned his ability to judge fight to take shots at the judges in a sarcastic way.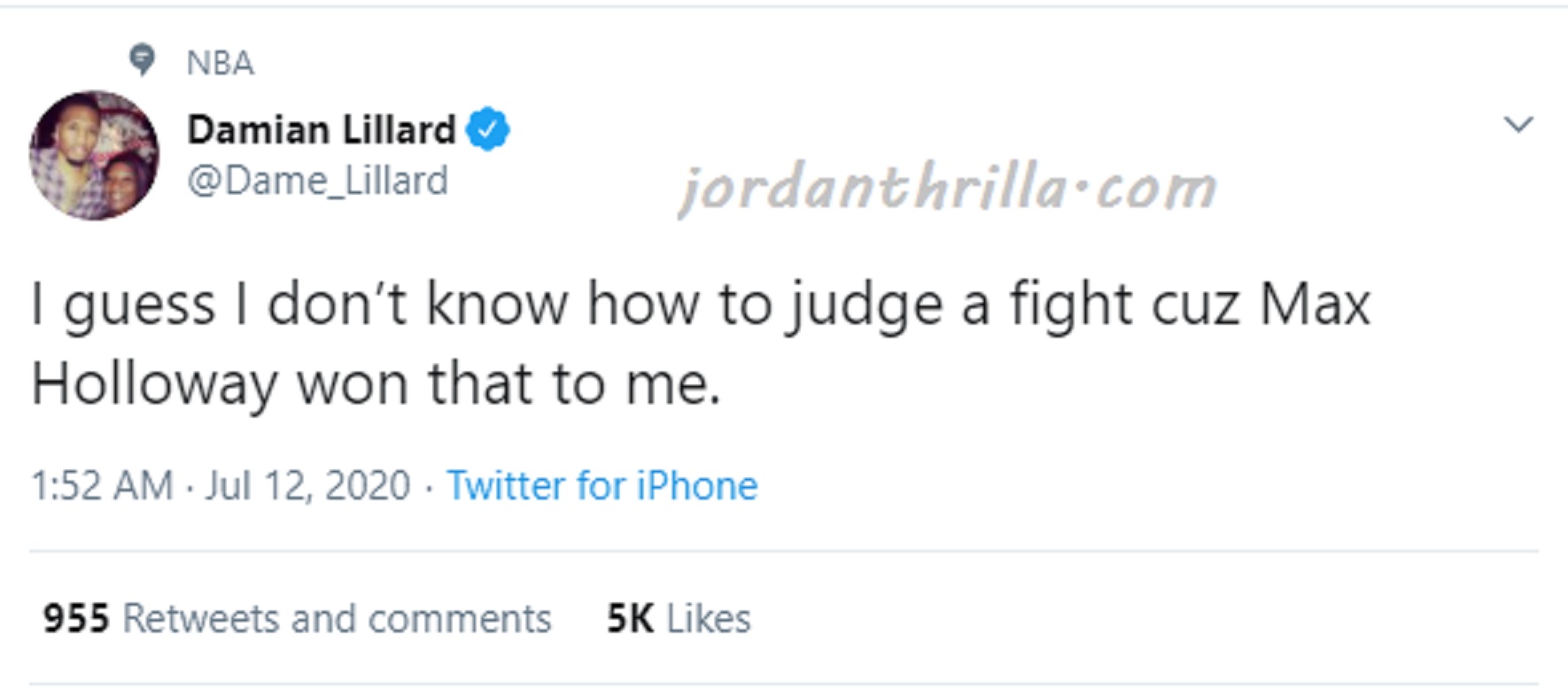 Damian Lillard knows Max Holloway clearly got robbed. Almost everyone on earth thought Max Holloway had a 3-1 lead going into the cards. He was dominating Alexander Volkanovski in every way and controling the flow of the match. It was also hilarious that Max Holloway towered over Volkanovski who was almost a foot shorter than him.
Something fishy definitely went on with that decision. Even Alexander Volkanovski was shocked when they announced he beat Max Holloway.
Author: JordanThrilla