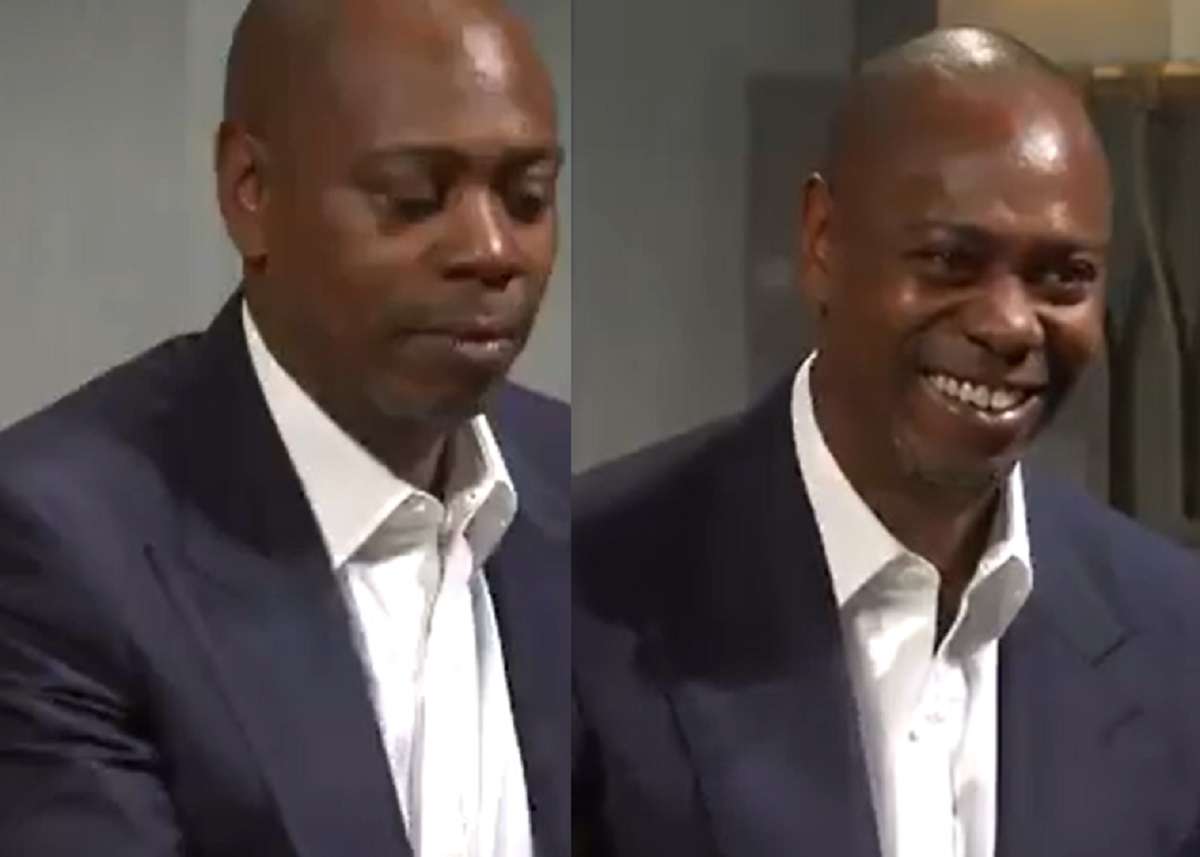 It's not often you see Dave Chappelle break character during a sketch, but it happened on SNL. Dave Chappelle's blooper on Saturday Night Live is now going viral.
During a sketch about the firing of Uncle Ben and Aunt Jemima, Dave Chappelle laughed at his own joke and broke character during the sketch, before recollecting himself and returning to character. Dave Chappelle was playing Allstate guy Dennis Haysbert who is known for his deep voice.
After Keenan who played Uncle Ben said his line "This is ridiculous. If we can't work, how come the Allstate guy gets to work?", Dave Chapelle stood up to say his line, but started to laugh uncontrollably instead.
Take a look at Dave Chappelle breaking character on Saturday Night Live.

Even for a professional comedian like Dave Chappelle, moments like these can happen when performing live on TV. You can rehearse a million times, but when in the actual moment your emotions can get the best of you. For Dave Chapelle the skit was too damn funny not laugh, and he just let it out.
Dave Chapelle laughing at his own joke on Saturday Night Live proves why the "Live" is included in the show name.
Author: JordanThrilla