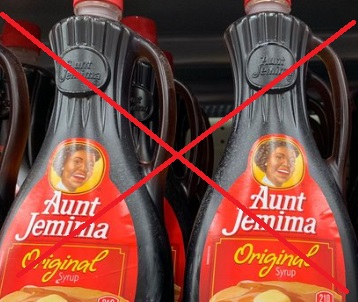 Pepsi Co. is banning Aunt Jemima products for being racist in an effort to help progress toward racial equality in the US. Quaker Oats introduced the Aunt Jemima brand in 1926, which was based on a racist stereotype.
In a statement from the Quaker Oats CEO he said,
"Work has been done over the years to update the brand to be appropriate and respectful, but we realize those changes are not enough".
Pepsi Corporation is the parent company of Quaker Oats.

Aunt Jemima products where a staple in many kitchens regardless of race. Many people where looking past the racist connotations of the brands imagery. However, people have had enough and Pepsi Co realized this by banning Aunt Jemima products.
This makes you wonder if Popeyes will stop making those commercials with the black lady that seems to be based on racial stereotypes as well.
All in all most people are saying it's about time Pepsi Co. retired the Aunt Jemima product line. It definitely seemed like the right thing to do in this situation.
Author: JordanThrilla