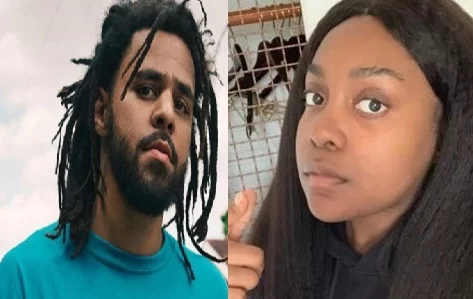 J Cole responded to criticism about NONAME after "Snow on tha Bluff" lyrics went viral. In a lengthy rant J Cole explained his perspective about people saying he is dissing NONAME on in the lyrics of "Snow on tha Bluff". J Cole's response to NONAME seemed a bit mysterious almost like he was dancing around the situation. One thing he made clear is that he stands behind every word in his song.
Take a look.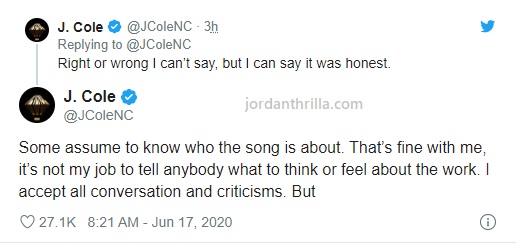 J Cole mentioned that people are assuming who he is talking about in the "Snow on tha Bluff" lyrics, but also didn't deny that he is talking about NONAME. Back in November we wrote an article about Noname saying she would stop making music because black people weren't at her shows and didn't support her in a lengthy rant.
Perhaps the passion she has towards her black fans, is the reason why people are mad at J Cole dissing NONAME in the "Snow on tha Bluff" lyrics.
Author: JordanThrilla