Disney is buying XFL to have a 2021 season according to a new rumor. According to the new report Disney is in a group of investors who are bidding to purchase the XFL. Disney is said to have a substantial lead over the investors in closing the deal. Multiple sports insiders were seen hinting that they heard the news of Disney purchasing XFL to return for the 2021 season.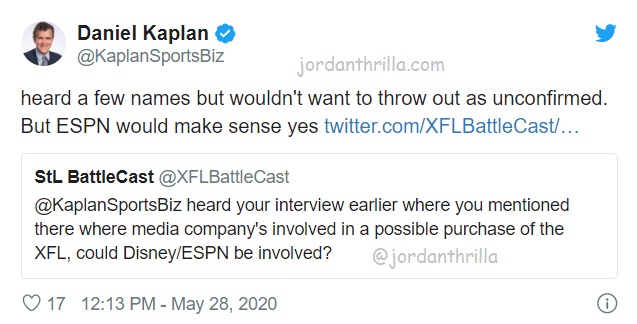 Reports say Disney wants to have a 12 week tournament style season for the XFL in 2021. The games would take place at Disney world with no fans in attendance similar to what the NBA is possibly planning to do.
The good thing about the XFL is they already had an audio system that allowed people watching from home to hear what players and coaches where saying during the game. This would work perfectly for games with no fans. We all know Disney is legendary for their attention to detail when it comes to presentation.
XFL had a great 2020 season where it saw viewership numbers on par with the NFL and NBA. Many people think XFL upped the ante on the action the NFL provides due to laxer rules on how players can tackle, and subtle changes that speed up the flow of the game. However, when the coronavirus pandemic started the league went bankrupt and shut down.
It looks like XFL is getting a third chance at glory due to Disney. This is great news for the players and coaches who thought they might be out of a job in 2021.
Author: JordanThrilla