Drake imitated Lebron James draft day photo in the "Laugh Now Cry Later" video. Drake held his index finger up like Lebron James on draft day making it the funniest moment of the video. Drake even wore a 2000s Steve Harvey style suit just like people were rocking in 2003.
The only difference here was that Drake was being drafted by the Raptors, and has the full grown beard. Take a look at Drake imitating Lebron on draft night.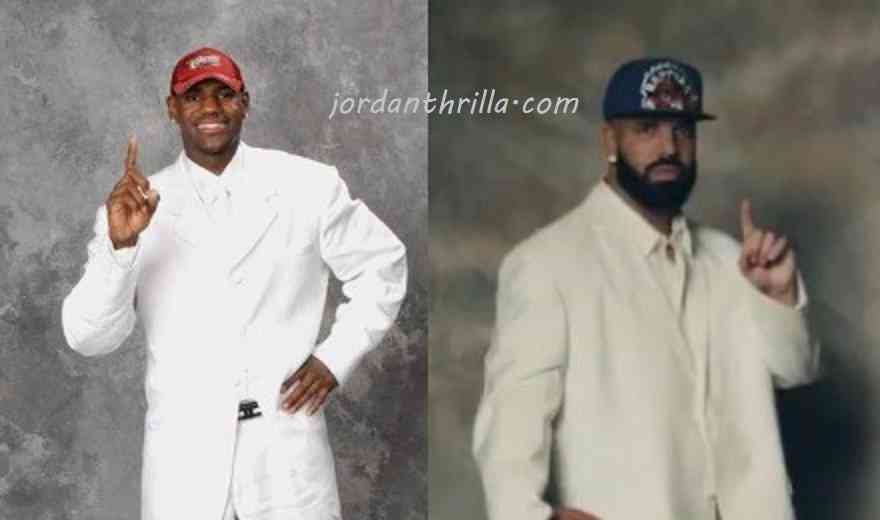 Lebron is probably at Orlando Bubble laughing hysterically at Drake paying homage to him like this. It was a cool way to mix humor with showing respect to a living legend. If you look closely Drake is even wearing the same kind of earrings Lebron was stunting with back then.
Drake imitating Lebron James draft photo was second most memorable part of "Laugh Now Cry Later" video. He also imitated Muhammad Ali, which stole the show.
Author: JordanThrilla