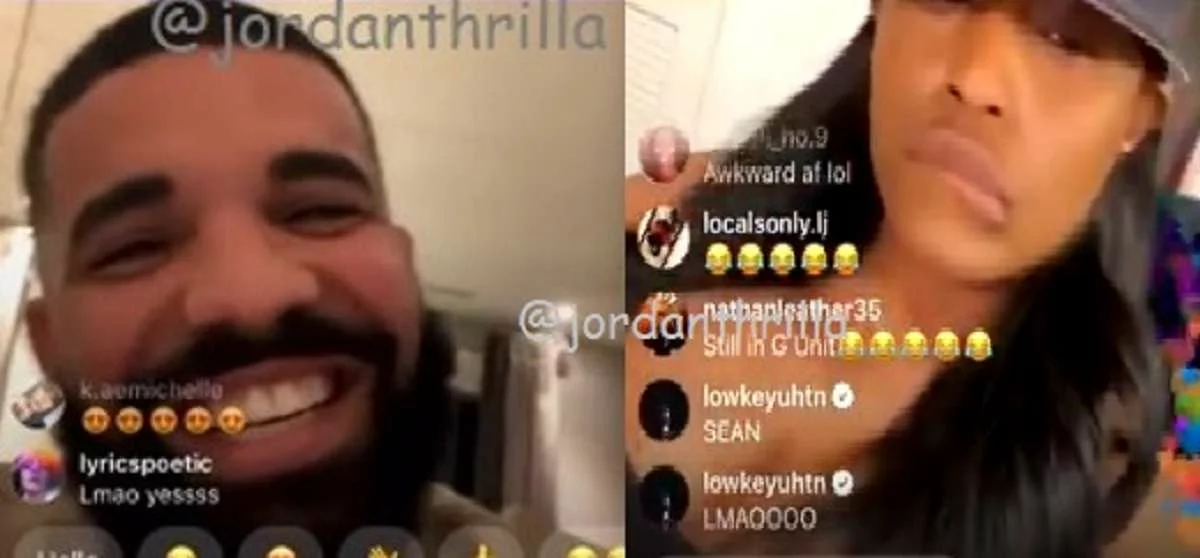 Drake viciously curves Jada Fire on Instagram Live after she starts flirting while shooting her shot. Drake responded to Jada Fire in a way that was super disrespectful.
Drake dissed Jada Fire with a slick comment, after she tried to shoot her shot at him during Joe Budden's Instagram Live.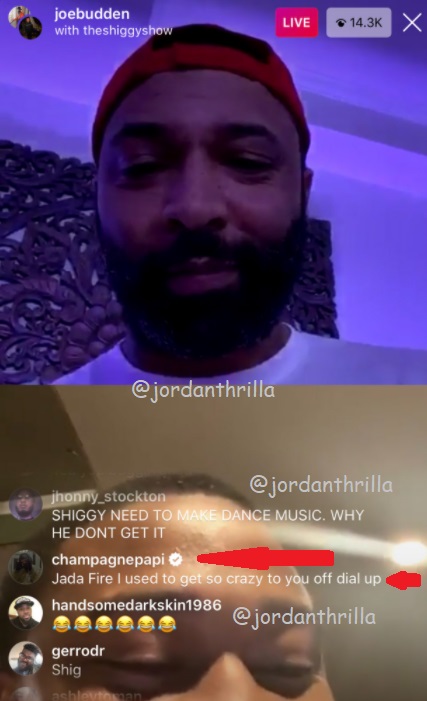 Drake told Jada Fire, "I used to get so crazy to you off dial up". Drake was basically telling her that she is very old and ancient. It was the worst possible way of saying he's probably not interested in her advances towards him. Drake was basically telling Jada Fire she is way past her prime, very disrespectful indeed.
For the time being it seems Drake will only be a dream for Jada Fire, but who knows anything can happen.
Author: JordanThrilla