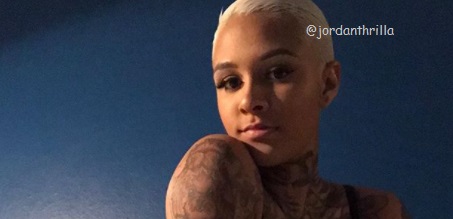 Famous Instagram Model Gigi is dead after allegedly overdosing on drugs. Rumors say Gigi died after overdosing on coke, but it hasn't been confirmed. Known as one of the most popular Instagram models who went by "b***hesluvgigi" on IG, Gigi's death has shaken all of her fanbase.

Gigi was popular on Instagram not just because of her modeling, but also because of her funny lighthearted videos. For example, in one video Gigi was playing around in store, hiding in safes and riding bikes.
It's not everyday you hear of a famous Instagram model like Gigi dying, so a lot of people are simply speechless at the horrible news. As mentioned earlier you might know her by her IG username, which was "b***chesluvgigi".
Gigi was also a mother, so now her kids won't be able to see her again. RIP to the popular Instagram model Gigi, and pray for her family through this tough time.
Author: JordanThrilla