Fetty Wap's younger brother was murdered in Patterson, New Jersey this week. Multiple reports state Twyshon Depew was shot in his chest area, and died within a few hours at the hospital.
Fetty Wap left a heartbreaking message on Instagram expressing the feelings of guilt he had about his brother dying. In his message Fetty Wap said,
"I love you lil bro my twin. R.I.P. "I failed you bro I'm sorry. I keep calling your phone, and you won't pick up. That s*** never rang 3 times, and now it's straight to voicemail. I love you lil bro, I really thought I could get you out before I ever had to make a post like this".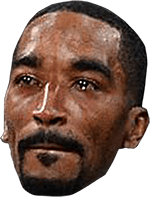 It seems Fetty Wap is blaming himself for his brother's death. When Fetty Wap tells his dead brother "I failed you bro, I'm sorry", it really hurt to read.
Pray for Fetty Wap and his family through this tough time. RIP to Fetty Wap's brother Twyshon Depew.
Author: JordanThrilla