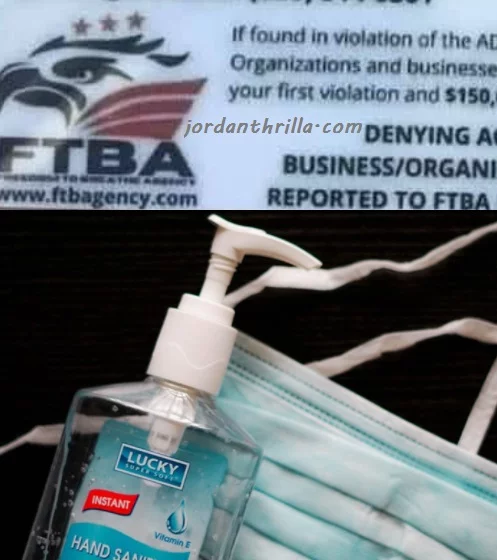 FTBA Face Mask Exempt Card Go Viral.
By now you know there are two types of people during the COVID-19 pandemic, people who are strongly against facemasks and people who want everyone to wear one. In light of this fact, an agency called FTBA released a "Face Mask Exempt Card". Just as the name states this card says it exempts you from any ordinance requiring face masks public. A fine of $75,000 or $150,000 is assessed to any business who makes someone with this card wear face mask, because it is a violation of the ADA according to it's fine print.


On the FTBA Face Mask Exempt Card it tells a businesses that the person who has the card is at mental and/or physical risk if they are forced to wear a facemask. It also stipulates that under the American Disability Act, they don't have to go into detail about any medical condition they have.
It's important to note that it's still not clear whether these FTBA Face Mask Exempt Cards are actually real. There is a rumor going around the FTBA is not a real government agency, but those cards definitely look professionally made nonetheless.