Giannis Antetokounmpo's bank accounts were hacked and taken over in a major hacking scandal. His brother Kostas confirmed that Giannis' bank account, emails, and phone had all been hacked in a lengthy message.
He issued an apology on behalf of Giannis since his social media accounts were taken down.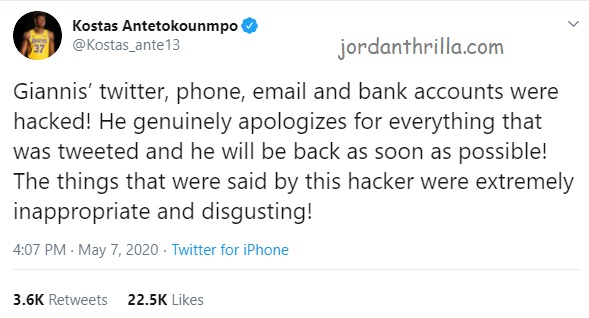 Earlier today, we saw the disrespectful things that were being tweeted from his twitter account, and thought it was an isolated incident. Apparently the hackers took it a step further.
A lot of questions will need to be answered by many people during the investigation of this incident. Hopefully they are able to figure how Giannis' bank accounts were hacked, along with his phone, email, and twitter.
Author: JordanThrilla