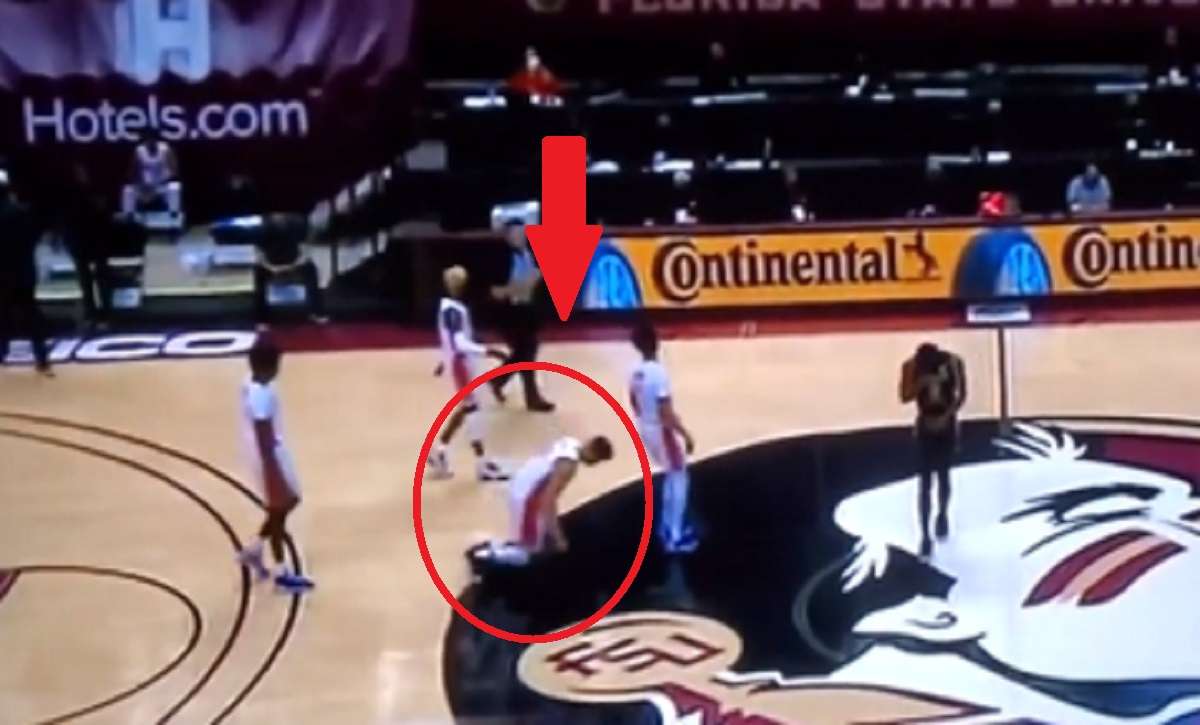 The Hospital has given an update after the viral video Keyontae Johnson collapsing on the court, and there is a glimmer of hope for his survival. The incident happened when Florida was coming out of a timeout, and Keyontae Johnson collapsed crashing head first into the court.
His teammates started jumping hysterically in fear as they called for medical personnel. According to an official hospital update Keyontae Johnson is now in "critical but stable condition". There is a chance he will survive this scary situation.
Whenever you see an athlete randomly collapse the first thought that comes to mind is a heart attack of some kind. These situations happen so rarely it's really hard to prepare for a timely response when it actually does, which is a testament to how quickly the medical personnel worked to attempt saving his life.
Details on what caused Keyontae Johnson's collapse still haven't been released. Let's hope he makes a full recovery, and can continue his basketball dream one day.
Update: Recent reports say Keyontae Johnson has been placed in a medically induced coma.
Author: JordanThrilla