Jordan Clarkson is being accused of wearing hair weave braids, and there is proof. Just two months ago Jordan Clarkson had a short haircut, but now Jordan Clarkson has braids that reach the middle of his back. Many people are wondering how his hair grew that quick.
The only explanation is that Jordan Clarkson is wearing hair weave braids that are fake. Take a look at the evidence.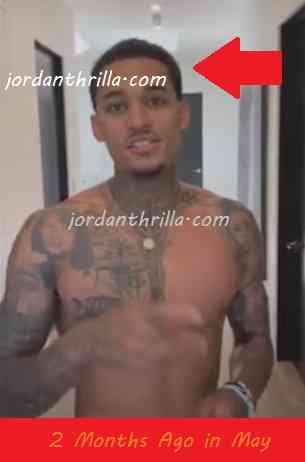 It's easy to see something strange went on with Jordan Clarkson's braids. It's not far fetched that Jordan Clarkson's braids are fake weave. Remember this is the same guy that literally got his body covered in tattoos seemingly overnight.
If Jordan Clarkson's braids are weave, let's hope it doesn't affect his play on the basketball court. Who knows maybe his hair grows really fast.
Author: JordanThrilla