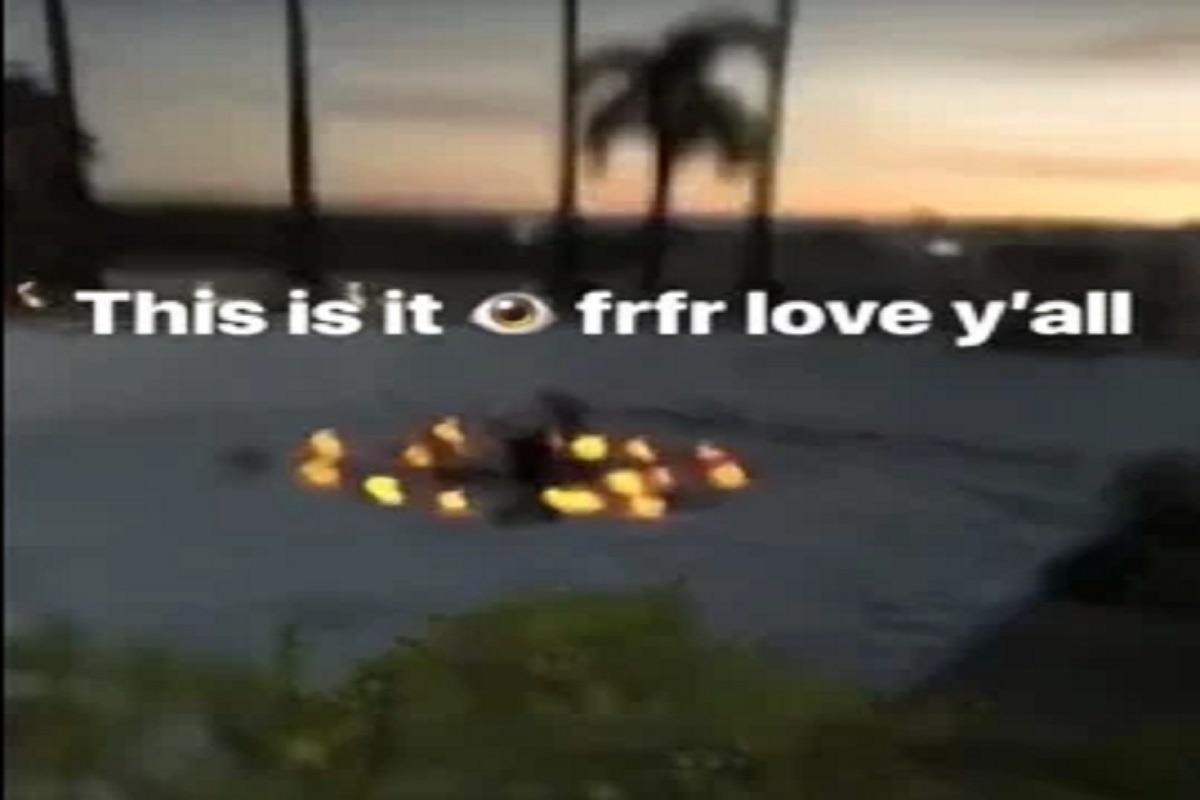 A video has gone viral showing Juice Wrld selling his soul to devil in an Illuminati ritual. The video supports the conspiracy theories surrounding his untimely passing.
Juice Wrld Sold His Soul to the Devil during an Illuminati Ritual and there is Video Proof.
In the footage Juice Wrld can be heard saying,
"Ay ya'll I'm about to sell my soul".
As he was saying those words it sounded like he wasn't completely aware of the possible ramifications of what he was about to do. In the video Juice Wrld can be seen getting ready to walk into a circle of fire, where the Illuminati takes your soul in exchange for promising fame and riches.
After hearing the news of his death, people are wondering if the video may be connected.
Cnspiracy theorists believe Juice Wrld may have reneged on his agreement with the Illuminati, which possibly led to his death. Some people think Juice Wrld didn't realize how serious the agreement between him, and the Illuminati was.
At the moment these are all rumors and speculation, but the video definitely makes you wonder if there is more to this tragic situation than meets the eye.
Authors: JordanThrilla Staff
Update: Police Reveal Drugs Juice Wrld took before overdosing.
Update: Juice Wrld's mom releases first public statement.
Update: FEDS reveal how much drugs they found on Juice Wrld's plane.