The war of Kyrie Irving vs Media is turning into a hellacious battle. After NBA fined Kyrie Irving for not speaking to the media, Kyrie Irving dissed the media with a Malcolm X reference in an emotional statement.
This time Kyrie Irving called media "pawns" not worthy of his time. In other words Kyrie Irving is telling members of the media they are worthless to him, which is a disrespectfully bold statement.
In Kyrie Irving's own words he said "I do not talk to pawns. My attention is worth more". Take a look.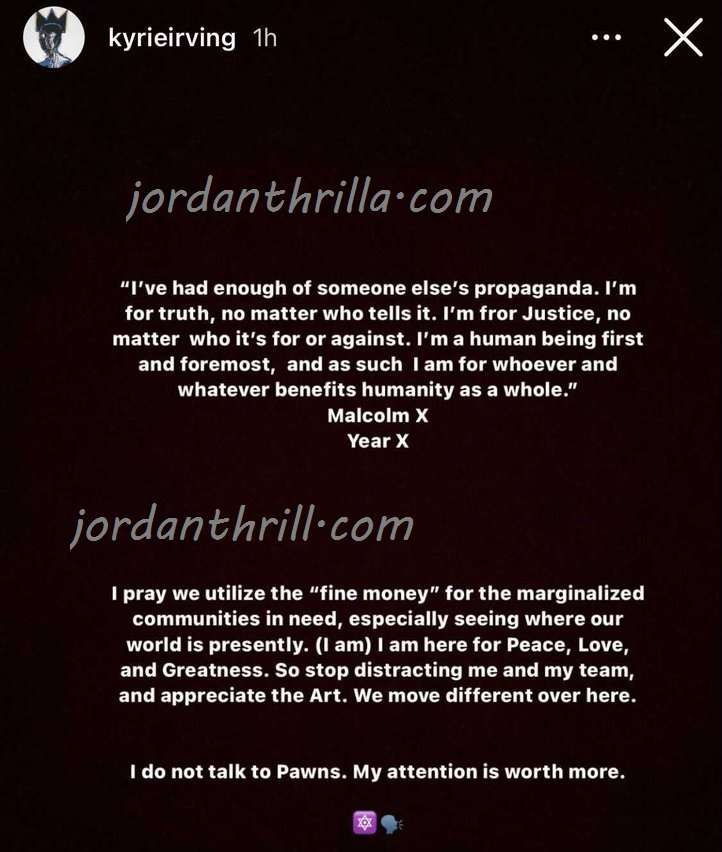 Kyrie Irving used the legendary words of Malcolm X speaking about propaganda to support his statement about media being pawns to him. It seems Kyrie Irving has taken the media talking about his shortcomings as a player and leader as propaganda.
At the core it seems Kyrie Irving can't handle people telling the truth about him. Over the past few years he has done nothing but destroy franchises and make his teammates worse by being a selfish distraction on and off the court. This war Kyrie Irving is waging against the media is just another example of how toxic he can be to a franchise. He's already causing a negative distraction for the NETS and the season hasn't even started yet.
Pray for Kevin Durant through this tough time.
Author: JordanThrilla