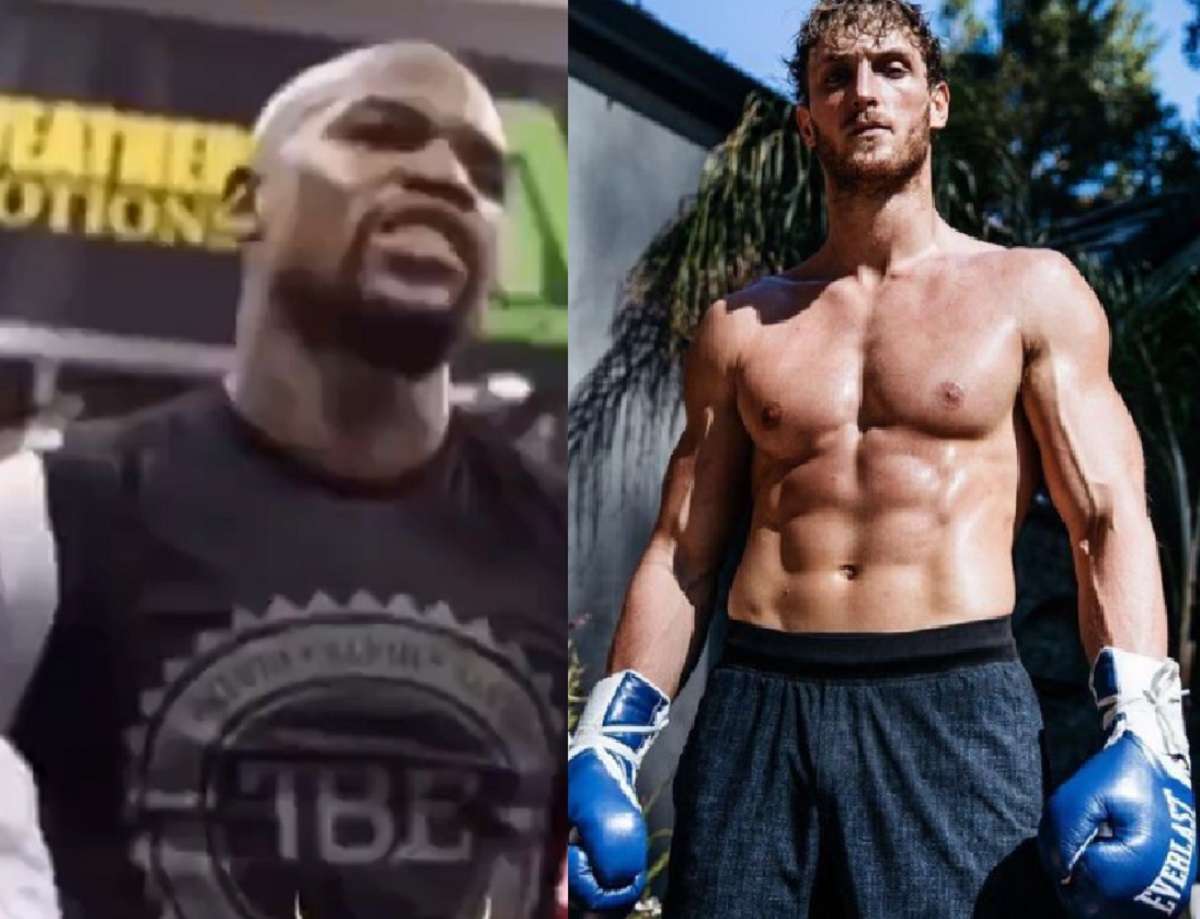 Logan Paul will fight Floyd Mayweather in the biggest boxing match ever according to a new report. After teasing fans with a possible boxing match with Antonio Brown, it appears Logan Paul struck a deal with Floyd Mayweather instead. The Logan Paul vs Floyd Mayweather will take place this year.
That means it's happening in October, November, or December.
Here we go with the idiots thinking Logan Paul could beat Floyd Mayweather Jr. pic.twitter.com/WCHUcyTRIK

— bombs boxing™ (@bombsboxing) September 16, 2020
Here are some facts about Floyd Mayweather and Logan Paul.
Floyd Mayweather is 43, and Logan Paul is 25. That means Mayweather is 18 years older than his opponent, nearly twice his age.
Logan Paul weighs in around 200 lbs., and Floyd Mayweather weighs in around 150 lbs. Logan Paul has a 50 lbs. weight advantage on Floyd Mayweather.
During his career Floyd Mayweather easily beat opponents that had massive weight advantages over him, such as Canelo.
Floyd Mayweather is 5′ 8″, and Logan Paul is 6′ 2″. This means Logan Paul has a 6 inch height advantage over Mayweather.
The last time Floyd Mayweather was in a boxing match he fought against a Japanese kick boxer who was much smaller than him. This time Floyd Mayweather will be in the ring with someone who towers over him.
Floyd Mayweather will probably still win, but this will definitely be an interesting match to watch. If Floyd Mayweather loses to a YouTube boxer it would surely tarnish his legacy.
Author: JordanThrilla