Is Mark Jackson salty about Frank Vogel being Lakers coach? Mark Jackson dissed Frank Vogel during Game 6 of the NBA Finals. When Stan Van Gundy was complimenting the job Frank Vogel did coaching Lakers to the finals, Mark Jackson interjected to say he was not impressed.
Mark Jackson says Frank Vogel did not take on a very difficult job. Take a listen to Mark Jackson dissing Lakers coach Frank Vogel.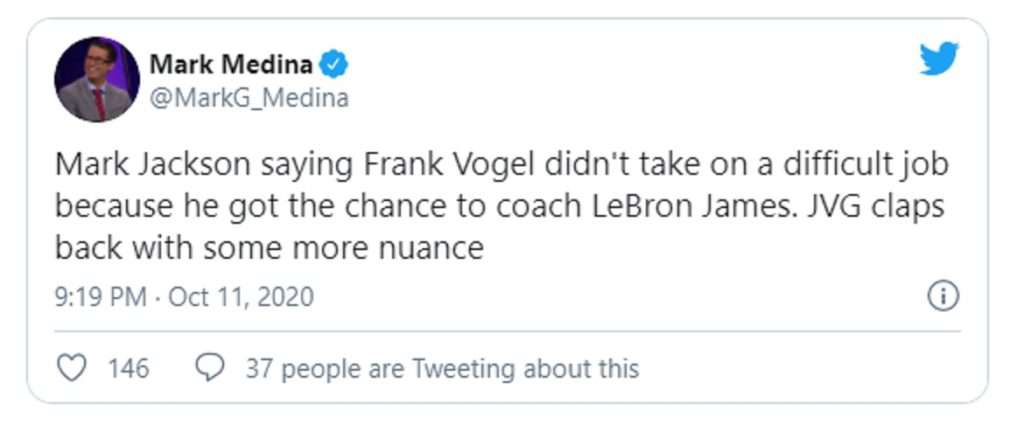 Is Mark Jackson just keeping it real? Or does he wish he was the same position as Frank Vogel? One thing is for sure you could definitely say anyone could coach a team with Lebron and Anthony Davis to the finals. It's almost the same as Steve Kerr "coaching" Warriors the finals all those years.
Mark Jackson dissing Frank Vogel coaching Lakers to the finals could be sign he's itching to coach again. Or maybe he's just feeling salty.
Author: JordanThrilla