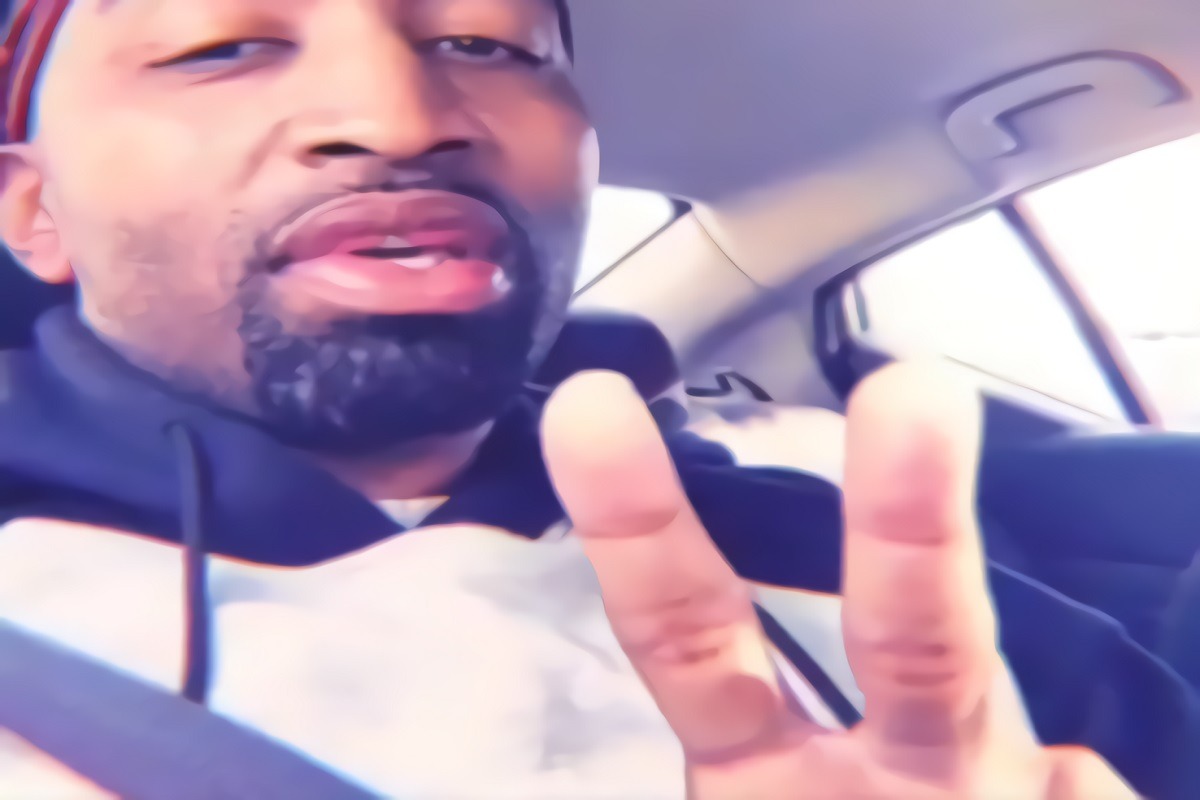 Recently on Instagram Mysonne reacted to Troy Ave confirming he will be testifying against Taxstone in court on Drink Champs. In the lengthy IG post he likened Troy Ave to Tekashi 6IX9INE, by saying they promoted a lifestyle they actually couldn't handle. In the post he says:
"I just watched Drink Champs and listened to the full video, and let me say this. Watching a grown man who constantly says he's real lie and spin the truth because he doesn't think we know better is sad. With the 69 situation and Troy Ave situation. I would truly Advise anyone in the streets to realize ITS OVER!! Young Kings these dudes have profited off of and promoted a lifestyle that they were never prepared to deal with the consequences of because the price is your life. Jail or death is the only thing guaranteed. I know I'm going to get a million civilians and or people of no integrity who will justify this wack s*** and I'm prepared because I stand on authenticity and I will always use my voice and platform to speak truth to power."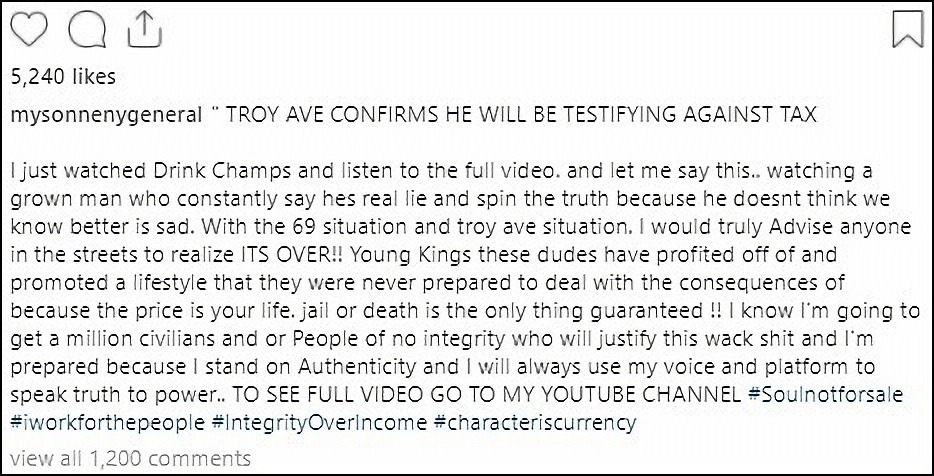 Basically he is seems to be saying Troy Ave has as much real street cred as Tekashi69 has. He seems to be saying they promoted a lifestyle, and once they had to face the consequences of said lifestyle they folded on the persona they portrayed to their fans.
Only question here is, is Troy Ave actually snitching? His case seems to be a lot different than Tekashi's. In Troy Ave's case, he was actually the victim. Does that change the definition of "snitching" if you're a victim?