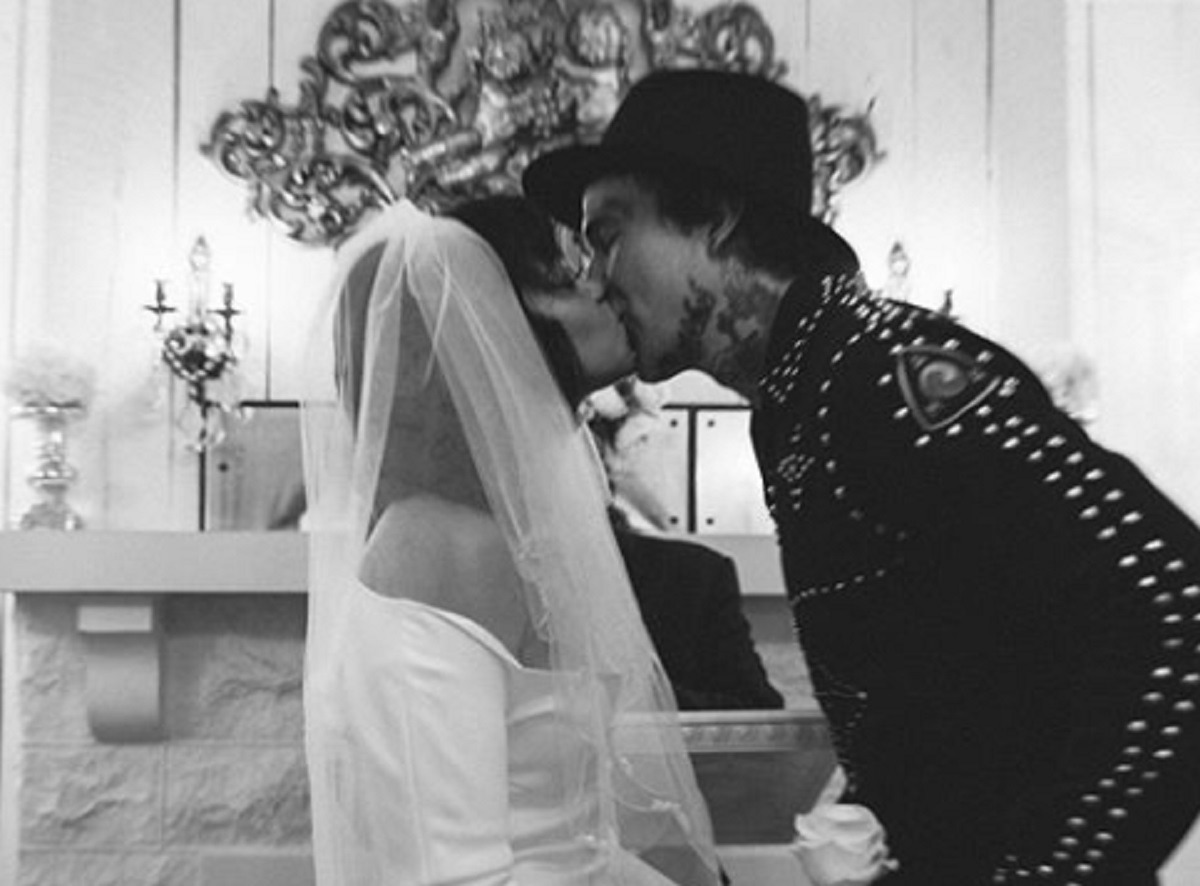 Rapper Yelawolf got married to Canadian Singer FeFe Dobson in an amazing wedding ceremony. In a lengthy Instagram post reacting to his wedding day Yelawolf wrote:
"Our career's as artists has taken us places we never dreamed .. our family's and tribes gave us courage , strength and determination to persevere … our failures gave us hunger .. our fans gave us a voice … our mothers both gave us a story to feed it all … and God gave us our vision, passion and hearts .. But all of these things combined would mean nothing without the balance we give to one another .. FeFe is not only my best friend .. she's my spirit and minds anchor .. and I'm honored to finally call her my Wife !!! .. it's been a very long and hard road for this woman .. and I made it no easier for her at times …. but through it all we have grown .. and we're both better than ever for it … we've shared with the world our relationship .. from the bright side to the dark .. so it's only right we share with you our new and real true beginning .. FeFe I love you .. I always have and I always will .. welcome to OUR crazy family Mrs.ATHA .. you fit perfectly @iamfefemusic .. thank you @spideysmith for capturing this monumental day for us ..LOVE"
Definitely sounds like he found the perfect woman for him. Their music styles was the early proof that they would make a great couple.
In Hollywood and life in general most marriages don't last long, especially between people who marry young. People will be keeping a close eye on this young marriage to see how long it lasts. Congratulations to Yelawolf and FeFe Dobson, and let's hope their love lasts forever.
Author: JordanThrilla Staff