NBA star Michael Porter Jr made a controversial "All Lives Matter" statement about George Floyd's death on twitter. In his message Michael Porter JR told people to pray for the Police Officers that murdered George Floyd, instead of hating them. Michael Porter Jr wants people to pray that God changes their hearts. Although the underlying message is a good one from a religious and philosophical standpoint, some people are very disappointed by Michael Porter Jr's "All lives matter" comments due to how the situation happened.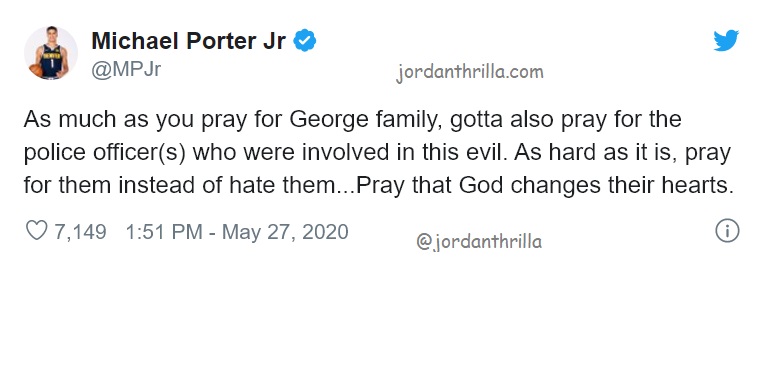 May 27, 2020
The statement was met with many people posting video memes to express how upset they were about Michael Porter Jr's "all lives matter" philosophy, given how tense the situation in Minneapolis is at the moment. Some tweets even went as far as to mention that he has a white mother.
One thing is for sure though, prayer would definitely help everyone at a time like this.
Author: JordanThrilla