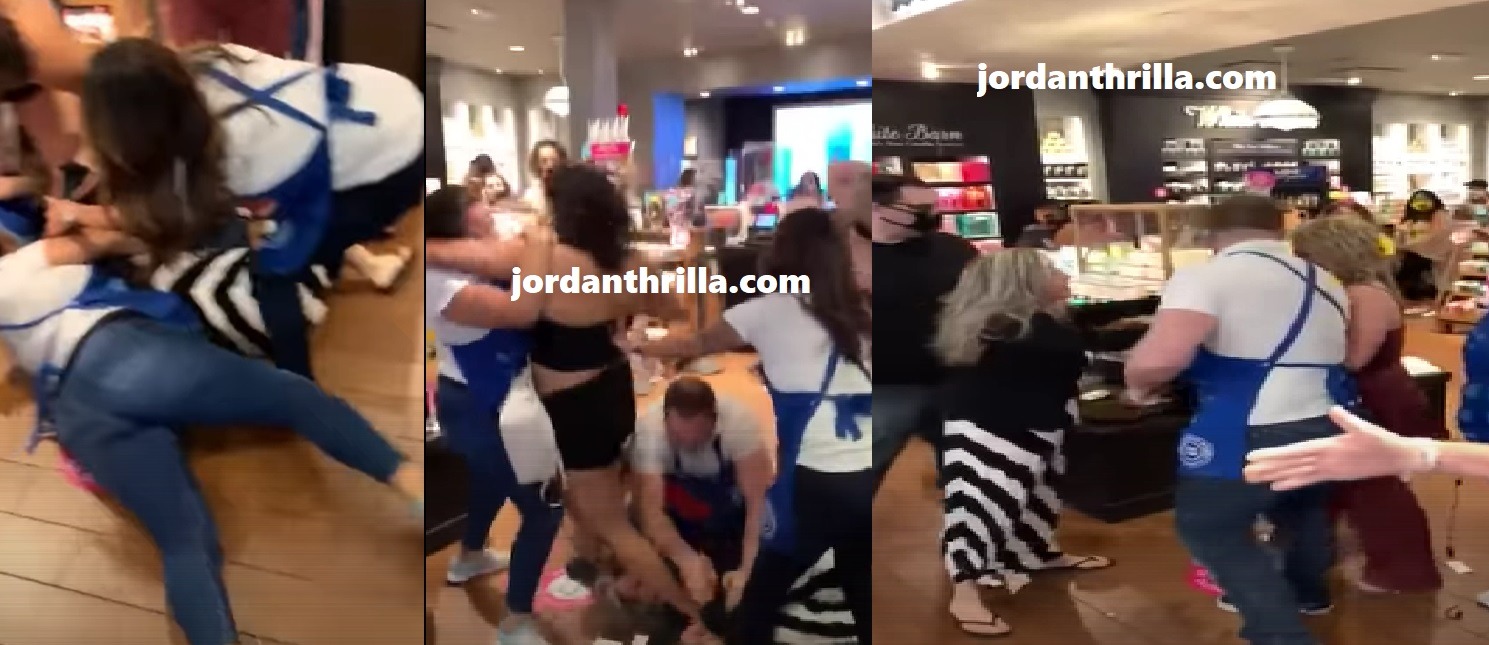 A new angle of the massive fight at Bath and Body Works Fashion Square Mall in Scottsdale, Arizona highlights a woman in two piece outfit. After the BBW brawl was over, the women involved were seen accusing each other of starting the altercation. Everyone was trying to act like it wasn't their fault they destroyed the store in a WWE style fight.
What Led to the Fashion Square Mall Bath and Body Works Fight
At the moment the details surrounding what caused this horrific brawl at Fashion Square Mall BBW is still being investigated. The footage begins right at the moment that fists were flying, and hair was being pulled. The women were seen throwing things, falling through things, and rolling on the ground as people looked on in fear. However, it appears to the woman in the striped dress attacked a someone who was working at the store.
Press the unmute button at the bottom right of the video if you hear no sound.
One of the things that stood out most in the Fashion Square Mall BBW brawl was this woman's two piece outfit. People on social media couldn't stop talking about it. It almost stole the embarrassing the show that was put on.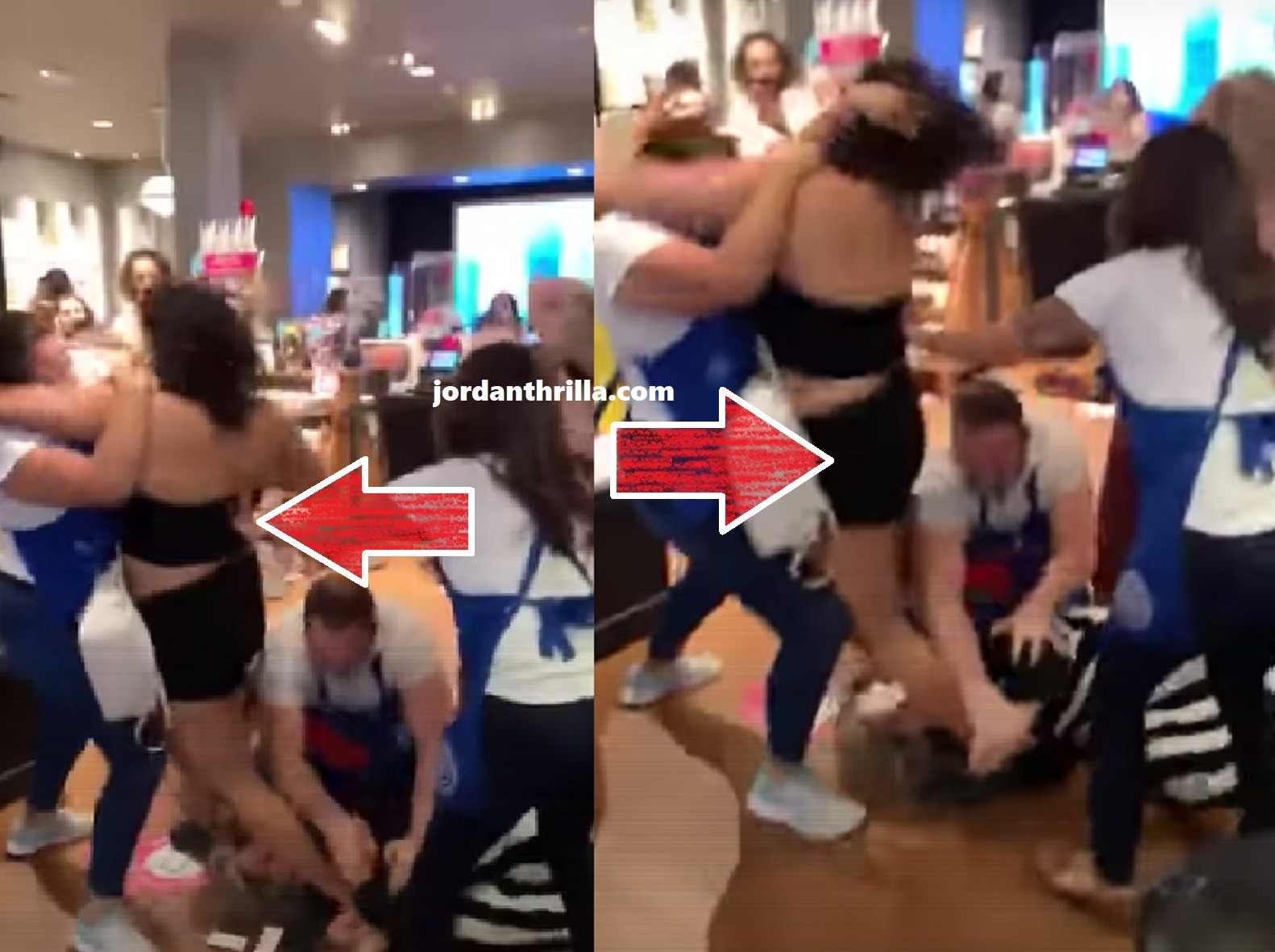 For the workers there this will be a day they will never forget. As you can see in the footage they were caught in the line of fire trying to breakup this massive brawl.
It should be expected that this Fashion Square Mall Bath and Body Works fight will cause the owners to release a statement soon condemning the incident, and banning the people involved from the store. Stuff like this can really ruin a store's reputation for a long time.
Author: JordanThrilla