Zion Williamson's dunking ability in his first All Star Game was Larry Holmes status, and people are going in on him. People reacted to Zion Williamson missing dunks in the 2021 All Star game with shot knees by peppering him with hilarious memes conveying how upset they were.
One of the worst sequences was when Kyrie Irving threw an off glass Alley-oop to Zion, then he hit front rim with the dunk after barely jumping off the ground. It was almost as if he was playing injured.
Cmon Zion 💀 pic.twitter.com/9JkJKoVxT0

— NBA Central (@TheNBACentral) March 8, 2021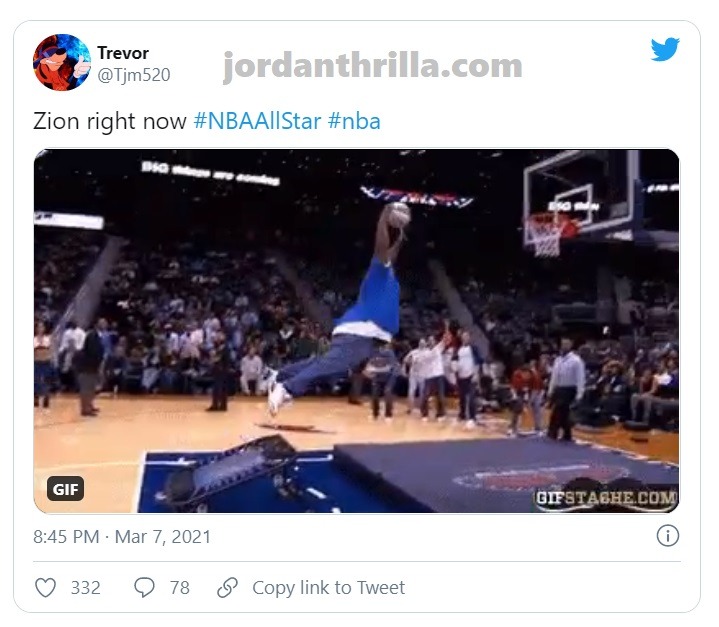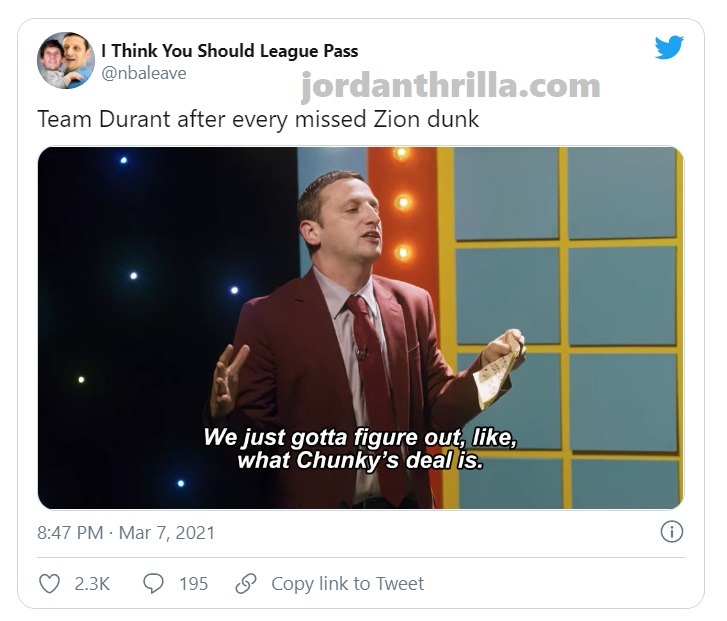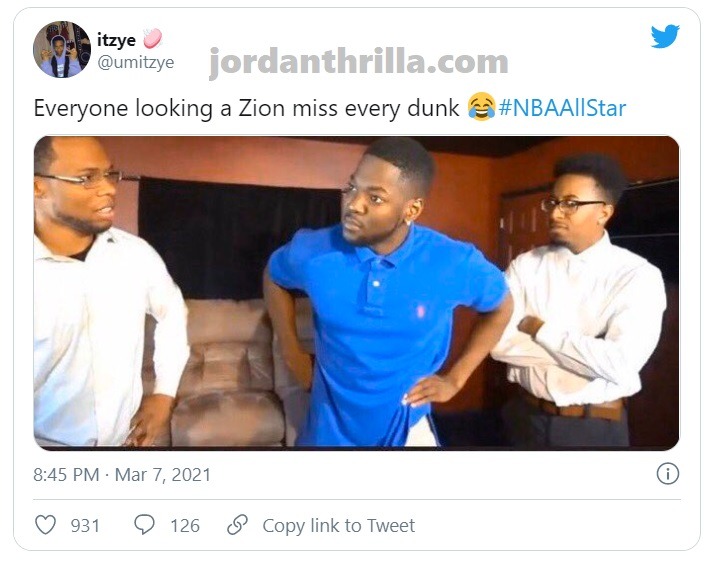 Zion Williamson first-quarter highlights in the All-Star game. pic.twitter.com/tAZrCCyDzx

— At The Buzzer (@AtTheBuzzer1) March 8, 2021
Zion Williamson pic.twitter.com/0g2JbhoFAd

— Denver Nuggets Türkiye (@Nuggets_TR) March 8, 2021

Zion Williamson blowing all those dunks set the tone for what would be a horrific night for Team Durant. They quickly saw themselves down 20 points. They did have the excuse of missing some of their main players.
It's not clear what was wrong with Zion during his first All Star game, but perhaps it was the good food in Atlanta bogging him down. His problems with eating have been well documented. However, maybe his unfixable knee issue was flaring up again.
Author: JordanThrilla