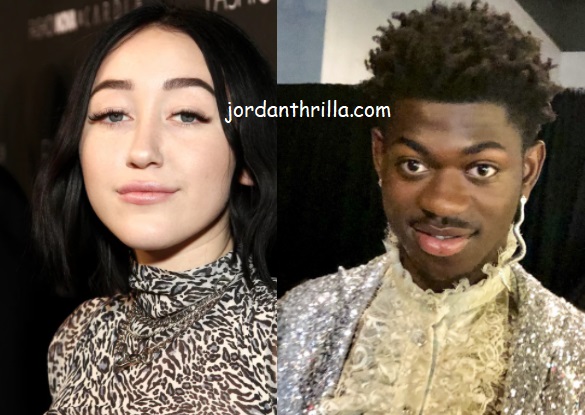 Noah Cyrus offered herself to Lil Nas X in a viral message. It all started when Lil Nas X said he was ready to see how hooking up with a woman feels. That's when Noah Cyrus offered to sleep Lil Nas X in response to his question saying "I got you bro".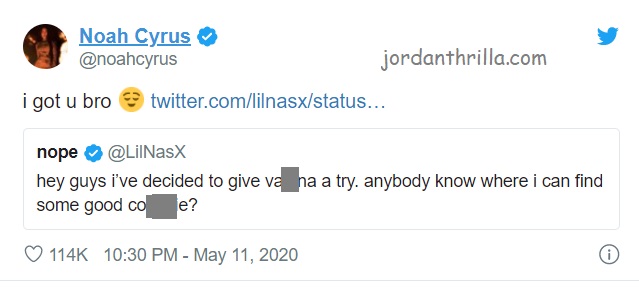 Lil Nas X came out the closet last year in June, and just about 1 year later is ready to try making love with woman. It's not clear if Lil Nas X embarking on a new path in life, or if it will be a one time thing.
The only thing we know for sure is that we can put Noah Cyrus offering herself to Lil Nas X on the list of crazy things happening in 2020. The world now waits to see if Lil Nas X will accept Noah Cyrus's offer.
Author: JordanThrilla