OTF DThang Responds to OTF DEDE being Violated On Video Cam and Dreads Cut Off with Threat to the Opps.
OTF DThang has reacted to OTF DEDE being robbed, dreadlocks cut, forced to eat azz, and a woman on her period on camera, and he used a purple heart emoji.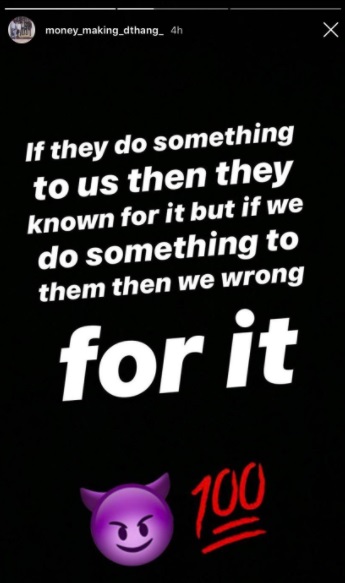 In his response he said, "If they do something to us then they known for it but if we do something to them then we wrong for it, 100".
In layman's terms, there is going to be retaliation for the incident.
Update: Lil Durk has now also responded with a threat of his own.
Video of the incident can be seen here.
Author: JordanThrilla