Lil Durk Responds to OTF DEDE being Violated On Video Cam and Dreads Cut Off with Threat to the Opps.
Lil Durk has reacted to his artist OTF DEDE being robbed, dreadlocks cut, forced to eat azz, and a woman on her period on camera, and it was subtle threat.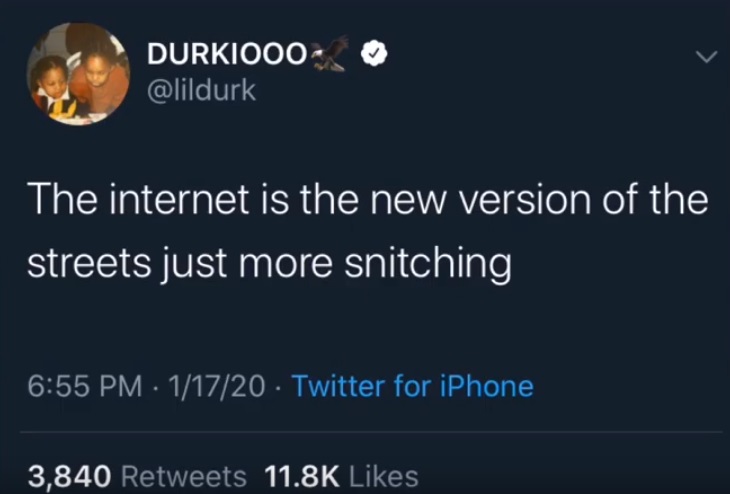 In his response he said, "The internet is the new version of the streets just more snitching".
His response was more subtle than OTF DThang's response, but his message is still clear.
Lil Durk seems to be telling the people who attacked his artist OTF DEDE that there will be real life retaliation for putting the OTF DEDE video on the internet for clout.
Video of the incident can be seen here.
Update: There is now sad news about the woman OTF DEDE was forced to eat out.
Author: JordanThrilla