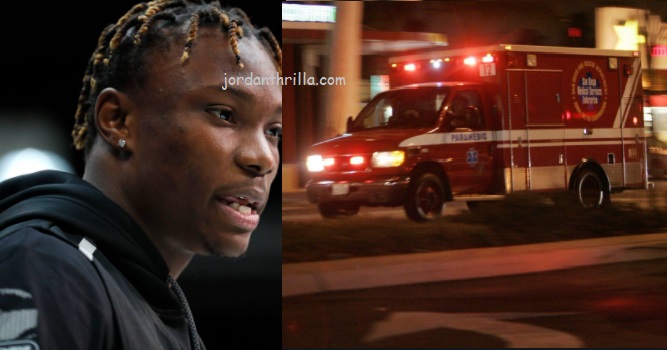 Raiders WR Henry Ruggs III was seriously injured his thigh in a freak moving accident almost hitting his femoral artery, allegedly. According to a statement from his father, Henry Ruggs' thigh was punctured after getting caught between two cars while helping a friend move.
At the moment he needs crutches to move around while the deep wound heels. Rumor has it that when Henry Ruggs cut his thigh it was really close to hitting his femoral artery.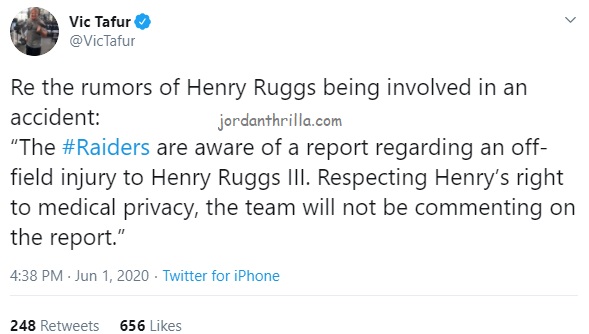 His father said that he is doing "OK" in his message regarding the incident, so that is great news. As you can see Raiders organization was made aware of the incident before the details leaked out on social media.
Raiders are known for having the worst luck when it comes to star wide receivers they sign, and this just adds to the list of reasons why. Let's hope Henry Ruggs III punctured thigh injury makes a 100% recovery.
Author: JordanThrilla